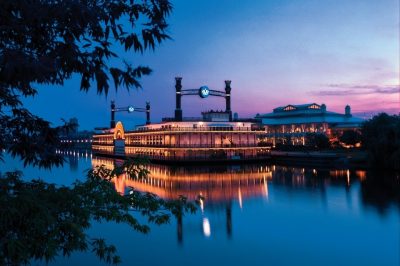 In case that gambling bills filed over the ongoing legislative session are turned into laws, riverboat casinos in Louisiana would be allowed to move off the water. In addition, other gambling facilities are looking to bring some changes to their existing operations.
The state of Louisiana has seen two riverboat casino measures rolled out by Sen. Ronnie Johns, R-Sulphur.
The first one of the bills, called Senate Bill 316 (SB 316) is aimed to giving the green light to riverboats to file applications to the Louisiana Gaming Control Board (LGCB) to locate their casinos within 1,200 feet of their licensed sites. In addition, if SB 316 is turned into law, riverboat casino gaming areas would not be allowed to offer more than 2,365 gambling positions.
The other bill – Senate Bill 320 – is mostly focused on the legal definition of so-called "promotional pays", which include promotional chips, electronic credits, coupons, non-cashable vouchers, and other types of promotions and cash equivalent provided to casinos' patrons.
Legislation related to riverboat casinos has been considered as an essential part of local gambling regulatory landscape. This is why riverboat legislation of the state must be competitive to the one of other states. For example, the state of Mississippi already allows riverboats to offer gambling services within 800 feet of the coast. In addition, riverboats in Mississippi pay only an 8% tax rate, while the ones in Louisiana are taxed at a rate of 21%.
More Comprehensive Riverboat Casino Legislation Sought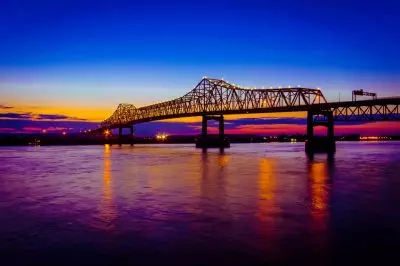 As mentioned above, SB 316 would make it possible for riverboat casinos to locate their facilities 1,200 feet of their licensed allotted places. Furthermore, a maximum of 2,365 gambling positions would be allowed to be featured by gaming areas. The bills' provisions would bring some changes to the existing requirements, in order for larger slot machines with more features to be offered.
The proposed piece of legislation would also remove the requirement that riverboat casinos must be driven by paddlewheels.
According to the SB 316 bill, over 20,000 people are being employed by the 15 riverboats in the state of Louisiana, with a payroll of more than $348 million also being generated. For the time being, an amount of $400 million out of the generated $900 million is contributed as taxes from riverboat casinos, lottery, slot machines at race tracks, video poker and land-based casino in New Orleans.
The other bill, which was proposed by Sen. Ronnie Johns, SB 320, is focused on so-called "promotional pays". Casinos' patrons normally receive some cash free of charge, as part of the casino's policy to attract more customers. That money is also taxes, which according to casinos is double taxation. For some time now, Johns has been working with local casino operators in order to find a way to lower the tax without hurting the amount of $18 million which has been collected from such promotional pays every year.