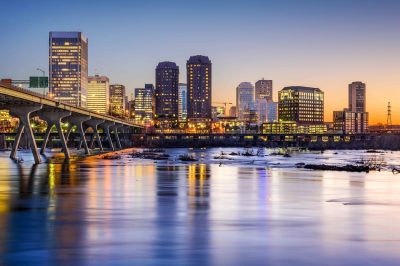 A gambling bill is slowly progressing through the General Assembly of the state of Virginia. As previously reported by CasinoGamesPro, the bill is set to bring a new life to a long-closed gambling venue in close proximity to Richmond, by allowing a type of slot machines to be offered there along with horse racing bets.
The region, once attractive to visitors, has been struggling for some time now, so the local lawmakers have been looking for a way to encourage tourism. In addition, Virginia lawmakers have been aimed at boosting the tax revenues and rejuvenate the local horse breeding industry which has been lately facing some difficulties.
For a couple of years now, the Colonial Downs racetrack located in New Kent County has not been in operation. The facility closure came after a conflict arose between the venue's management and thoroughbred horse breeders. The Colonial Downs racetrack had plans for bringing some benefits to the Commonwealth and even held a Vinton-based off-track betting facility, but after it ceased operation in 2015, not much was done in Virginia in terms of gambling.
The supporters of the new bill have shared their hopes that the struggling industry in the state of Virginia could experience a recharge with the reopening of the Colonial Downs racetrack.
Colonial Downs Racetrack Could Attract Visitors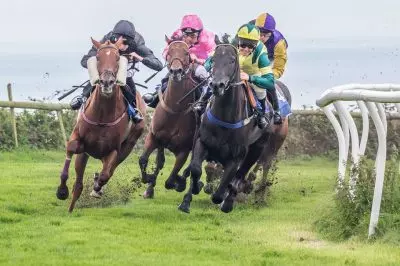 Earlier this month, the local House of Delegates Appropriations Committee passed House Bill 1609, which is aimed to allow horse racetrack wagering.
The proposed bill has been expected to bring some discussions on the table, as many lawmakers would have to face a choice of whether to show their dislike of gambling or to choose possible positive consequences that could emerge for the state of Virginia's horse industry with the bill's implementation.
The above-mentioned slot-like machines that are to be given the nod in case that the bill is officially turned into law, would bring to the Commonwealth the so-called "historical horse racing" – a form of gambling that would provide customers with the chance to bet on horse races as they did in the past. According to preliminary projections, the Colonial Downs racetrack could employ approximately 1,400 people and account for more than $40 million in state and local taxes by 2022, if reopened.
As mentioned above, the horse racetrack of Colonial Downs shuttered operations in 2015 and the facility owner Jacobs Entertainment got involved in a financial dispute by local thoroughbred horse breeders, owners and trainers. The difficulties faced by the company made its Chief Executive Officer and Chairman Jeffrey Jacobs to surrender its operating license.
Later, the Chicago-based Revolutionary Racing emerged as buyer of the Colonial Downs racetrack facility. The company, which has interest in buying the facility also backs the proposed slot-like machines, saying that they must be allowed in order for the potential acquisition of the racetrack to become an investment that is financially attractive.