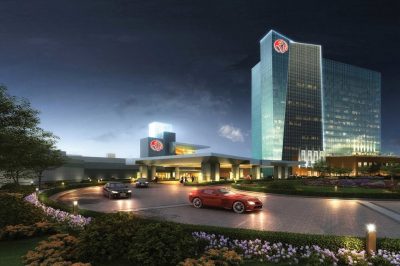 Resorts World Catskills finally made its début as initially intended, on February 8th. The hotel and casino resort that is situated only about 90 miles north of New York City, has been hoped to bring a new money stream to the resort area in the Catskills that has been suffering some difficulties for some time.
The new casino opened doors at a very competitive market, featuring over 2,100 slot machines and a total of 112 table games. The resort which has been estimated to $1.2 billion, includes a wide gaming floor and a 18-story luxury hotel, while a water park and a golf course are set to open later. The new casino is to be open 24/7, offering a gaming space of more than 100,000 square feet.
Resorts World Catskills is the last one of the four Las Vegas-style casinos which have been given the green light under a State Constitution amendment which was given the nod by local voters. The hotel and casino venue which has established about 2,200 new jobs in the region is hoped to be able to bring a new life to the area that has once been found attractive by a large number of tourists. Unfortunately for the area, most hotels and bungalow colonies are currently closed.
Resorts World Catskills to Operate in Tough Conditions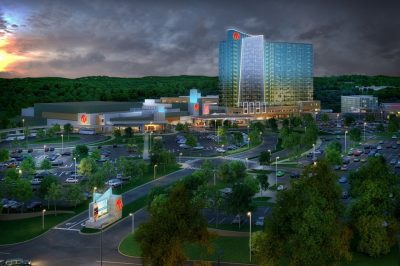 As CasinoGamesPro has already reported, the new Resorts World Catskills casino has been put much hope on, as players from the New York City-area market could find it attractive.
However, in January, Moody's Investors Service commented on the resort's opening, saying that the venue is expected to open and start operation in a very tough gaming market. In addition, the report of the bond credit rating firm raised some concerns, as according to the data included there, the successful performance of Resorts World Catskills is expected to be very much dependant to the local market growth.
What is more, there have been fears that the newly-opened hotel and casino resort would hurt competition in the area by attracting customers from its local rivals.
Certain questions and concerns related to problem gambling in the state have also been raised with the opening of Resorts World Catskills. Gambling addictions have been affecting an increasing number of local residents for some time now, which was exactly why some opponents of the hotel and casino resort tried to raise public concerns.
Some problem gambling experts insisted that a casino launch in the region would mean higher risk for customers, especially for more vulnerable ones. The management of Resorts World Catskills denied such concerns, saying that the brand remained engaged to provide local players with safe options that would keep them well-protected against gambling-related harm. As revealed at the beginning of the month, the casino is to pay extra efforts on responsible gambling promotion, with special signs on each slot machine, and the casino floors featuring adverts of special New York state's help line aimed at gambling addicts.