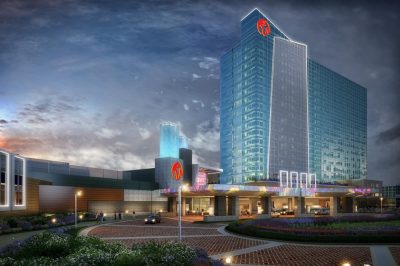 As earlier reported by CasinoGamesPro, Resorts World Catskills is to officially open its new casino resort to public on February 8th, about a month earlier than initially expected. This means that the state of New York will soon have its newest casino resort, but the opening of Resorts World Catskills has raised some questions related to problem gambling in the state.
For some time now, gambling addictions have been spreading among local residents, with more and more players getting affected by problem gambling behaviour. Because of this, some opponents of the newest New York casino resort have asked what would happen if a new gaming space of over 100,000 square feet and featuring 150 table games and more than 2,100 slot machines, opens in the state.
As revealed by the owners of the casino resort themselves, the new casino is to be open 24 hours a day, seven days per week, which means that local residents could access various gambling services whenever they want to.
However, the New York Council on Problem Gambling's Executive Director James Maney raised a red flag, saying that the casino establishment would boost the risk for people put at risk. According to Mr. Maney, problem gambling usually soars whenever a new casino is established, but he also shared that problem gamblers would seek out the opportunity to gamble no matter if they have a casino in close proximity or not.
Still, experts insisted that a casino means higher risk for customers, mostly because of the additional entertainment options provided in venues such as Resorts World Catskills.
New Gambling Resorts to Roll Out Special Measures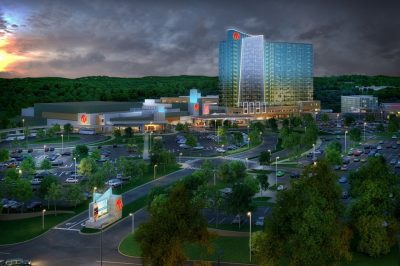 Experts' concern about the possible harm that could be inflicted to local customers' lives following the opening of Resorts World Catskill pushed Nanette Horner, the executive vice president of the venue's owner – Empire Resorts – said that the brand is fully engaged with the challenge to provide local customers with safe options for New York residents to gamble.
As James Maney explained, the local community must raise its awareness of the possible harm that could be inflicted to consumers, in the form of gambling addictions which on the other hand are among the main causes for depression and financial problems.
Due to the fact that problem gambling is a problem that quite often is not so obvious, Ms. Horner revealed that Resorts World Catskills plans to set a variety of measures aimed at responsible gambling promotion. The measures will include special signs on every slot machine. In addition, the casino floor of the resort is to feature adverts of the New York state's help line that is created especially for helping problem gamblers.
The employees of Resorts World Catskills would also be instructed to watch for problem gamblers. Another measure that is to be taken by the casino resort's staff is directing gambling addicts to get and fill in forms for voluntary self-exclusion provided by the New York's Gaming Commission.
A section called "Responsible Gaming" has also been added on the official website of the venue, with Ms. Horner explaining that such measures are required under the 2016 Gaming Commission regulation.