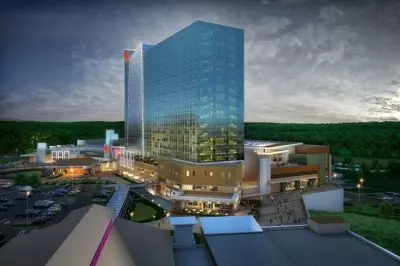 The new Resorts World Catskills which is under construction near New York has been reported to open earlier than initially planned. The Executive Vice President of the casino operator, Charles Degliomini, made an announcement this Thursday that the official launch date of the entertainment project is going to be moved to mid-February next year. It could be recalled that at the beginning of this month it was confirmed that the project is sticking to the planned schedule and it will open sometime in March.
As it is known, one of the community targets of the new facility is going to be the Asian gaming field and Mr. Degliomini stated that the location will gladly welcome its first customers just in time for the celebrations around the Lunar New Year. This was the plan and the reason why the construction process has been accelerated. The whole site of the Resorts World Catskills is aiming to appear appealing to the Asian market, featuring many amenities which are designed to cater to the specific preferences of the culture.
Among them are some touches such as top-rated, authentic Asian cuisine, a feng shui area for good luck energy, lots of Paigao, Baccarat, and private gaming lounges for VIP patrons. By doing this the gambling operator is making the most of the traditional time period of festivities and the large number of tourists which are expected to travel to a new location in order to celebrate, as well as the local Asian community. A special addition to the launch period of the new location is going to be a specially arranged charter jet service which is going to provide transportation for high stakes gambling enthusiasts to and from Steward International Airport.
What Is in the Plans?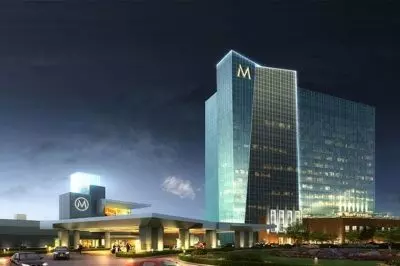 It could be recalled, that the beginning of this month brought the news that the new casino location is currently looking for employees which are willing to participate in the work process. As many as 1,400 new positions are ready to be taken by people living in the area, as it was promised by the casino operator. There are going to be two job fairs in the month of December, the first one being in the Ramada at the Sullivan Event Center, which will aim to find the most suitable candidates for the new venue. The second location will be Goshen, where the gathering will be hosted by the Emergency Services Center in Orange County.
The location is going to feature an 18-story hotel with many rooms available for booking, an entertainment complex which incorporates an event center, an entertainment villa. The location will also boast a golf course, as well as an indoor waterpark lodge. The casino venue itself will span over 100,000 square feet and it will feature more than 100 table games, as many as 2,150 state-of-art slot machines, a poker room for the biggest card games enthusiasts, as well as private gaming salons for the high rollers.