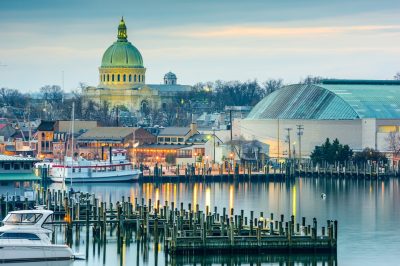 Yesterday, Penn National Gaming revealed that it made a deal with Gaming and Leisure Properties Inc. to take over Hollywood Casino Perryville at the price of $31.1 million in cash. The purchase of the Cecil County-based casino comes at a time when the company seems to be willing to take advantage of recently legalized sports betting services in the state of Maryland.
The president and CEO of Penn National Gaming, Jay Snowden, shared that the recent approval that Question 2 received on the Election Day ballot means that Maryland could soon become part of the growing retail and online sports betting sector. In November, the state's voters gave the green light to sports betting, with the state joining neighboring states Pennsylvania, Delaware and West Virginia, as well as the District of Columbia.
However, before residents and visitors of Maryland are allowed to place any bets, the General Assembly is required to first design and approve a structure for sports betting in the state. It will basically outline the rules under which sports fans will be allowed to place bets, as well as other issues associated with the provision of sports betting services such as licensing procedure, revenue sharing, taxation, etc.
According to preliminary projections of state analysts, sports betting would be able to generate $18.2 million for the state every year for both land-based and online betting in case a 20% tax is imposed on the new form of gambling.
2021 Could Be Really Big for Maryland with Sports Betting Expansion on the Way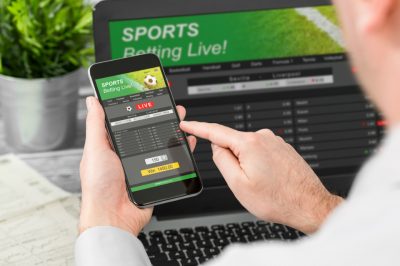 The Perryville casino was the first in the state, with it being developed by Penn National back in 2010. Then, in 2013, the ownership of the Perryville gambling venue was taken over by Gaming and Leisure after Penn National decided to divide its casino and real estate businesses.
The deal unveiled on December 15th would allow Penn National to strengthen its omnichannel gaming platform that provides a variety of gambling options to its customers, including the Barstool-branded retail sports betting and mobile application.
Penn Interactive offers retail sports betting and an online social casino, digital casino and bingo products. Earlier in 2020, in February, it inked a partnership agreement with Barstool Sports allowing Barstool to promote its land-based and digital casino and sportsbook products of Penn National.
As far as sports betting in Perryville is concerned, Penn National revealed plans to expand its offering by adding such services to the Barstool Sportsbook brand. The company also plans to launch the mobile application of the brand in the state of Maryland. Timing depends on the regulations that remain to be passed by the local legislature.
According to the gaming analyst James Karmel, 2021 could be really big for the state of Maryland when it comes to gambling and mobile gaming. For the time being, the General Assembly still has to make decisions on several issues, including what businesses would be allowed to offer sports betting services to local people.