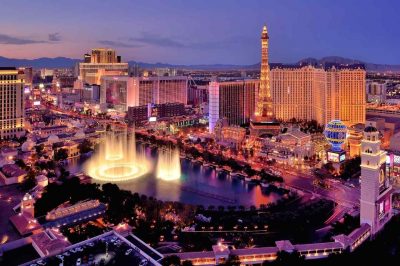 Las Vegas and Nevada casino closure due to the coronavirus pandemic is being brought to an end, with brick-and-mortar gambling venue operation set to be resumed as of June 5th.
Hotel casino resorts in Las Vegas are the first planning to open, with many of their neighboring resorts situated on the Las Vegas Strip set to resume operations later during the day. Wynn Resorts is to reopen, too. For now, the largest casino operators, Caesars Entertainment and MGM Resorts, will not resume all of their operations on the Strip, as they are willing to see how many people would return.
Now that things are slowly getting back to normal, most of the industry has shared it remains hopeful for recovery from the unprecedented coronavirus shutdown that has cost a lot to the entire sector. Analysts have also shared that the reopening of Las Vegas casinos is an extremely important moment for the state.
The never-ending nightlife and casino resorts' operations were closed in the middle of March after Governor Steve Sisolak issued an emergency order that non-essential businesses must be shut with immediate effect to prevent the spread of coronavirus pandemic. Despite the Governor faced a wave a criticism for the closure, he, Nevada regulatory bodies and gambling property owners have been trying to hold things together, amid rising health concerns and massive gambling revenue losses and increasing unemployment rates that surpassed 28% in April 2020.
Operators and Gambling Regulators Remain Hopeful That Industry Will Recover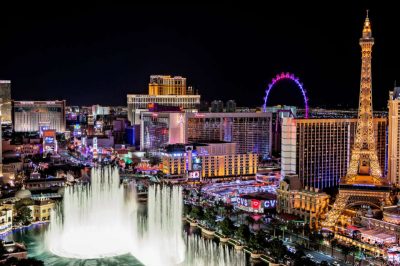 Now, with the safety measures being relaxed, both gambling operators and local authorities are hoping that safety measures such as a limited number of players per table; touchless cellphone check-ins; regular disinfection and personal protection measures; customers' temperature checks at some resorts' entrances will help the venues bring tourists back.
Sandra Douglass Morgan, the Chief of Nevada's Gaming Control Board, shared she remained optimistic that people would see that gaming properties had invested time and efforts to be able to welcome them back. The state's regulatory body required casino operators to present their thorough health safety plans by last week before providing them with permission to open.
Despite the positive thinking of the Governor and some gambling companies, there are some who believe recovery from the consequences of the coronavirus shutdown will take a long time. According to a long-time casino executive who now works at the University of Nevada's International Gaming Institute, the climb would take a pretty long time but still shared hopes there would be no significant setbacks.
The thing is that recovery from the economic recession took the region years to recover, with record numbers reached last January and February, with the lowest-ever unemployment rate of 3.6% and taxable casino winnings worth $1 billion each month. However, a massive increase in the unemployment rate was registered by April, with a rate of 28.2% surpassing the figures in any US state even at the time of the Great Depression. No casino winnings were generated due to the lockdown.