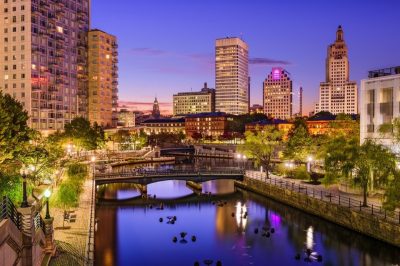 A judge from the Superior Court has rejected the request of Daniel Harrop, an ex-candidate for the Providence mayor's seat, for an order to ban sports betting as unconstitutional in Rhode Island.
Mr. Harrop had turned to the court asking it for summary judgment without a full trial, claiming that sports betting services offered in the two casinos and online across the state breaches the Constitution of Rhode Island. According to him, offering sports betting violates Article 6, Section 22 of the state's Constitution, under which local voters' approval is required before any expansion of the state's gambling sector is made.
The administration of Governor Gina Raimondo has argued that Rhode Island voters gave the nod to sports betting at the time they said approved table games and when Tiverton-based Twin River Casino started operation.
Superior Court Judge Brian Stern agreed with the defendants and ruled that state voters had given their permission for the new form of gambling in 2012 and 2016. In his ruling, he said that Rhode Island voters had fair notice that they were given their broad approval to all casino gaming and any other game covered by the definition of "Class III gaming".
Sports Betting in Rhode Island Is Currently Overseen by State's Lottery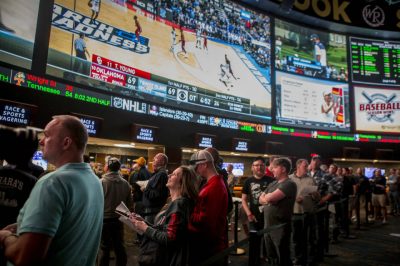 The plaintiff also claimed that online sports betting activities basically mean that Rhode Island authorities now allow sports betting practically to take place at any location across the state, not only casino venues. Governor Raimondo's administration responded that under the existing gambling legislation, all sports wagers must be accepted by a server at the Twin River facilities.
Judge Stern wrote in his ruling that the Superior Court found that Rhode Island voters approved sports betting at the two Twin River facilities. Apart from that, he reminded that the locations of gambling that are allowed within the state are not expanded under the Sports Wagering Act, which means that the latter are constitutional.
At the same time, the state of Rhode Island virtually generated no sports betting revenue in April, with state casinos shut because of the coronavirus pandemic. The total gambling revenue of the state fell by 93.4% from $8.949 million in March 2020 to $591,377. The figure also represented a 96.5% declinefrom the revenue generated in April 2019.
According to the latest report published by the Rhode Island Lottery, which oversees sports betting in the state, a considerable 80.8% decline from the $3.065 million generated in March 2020 from mobile gambling to $589,260 was registered in April 2020. For the time being, the mobile sports betting sector in the state has only one online betting option provided by the state lottery, with an age verification process that requires players to visit a land-based casino venue before being allowed to bet.