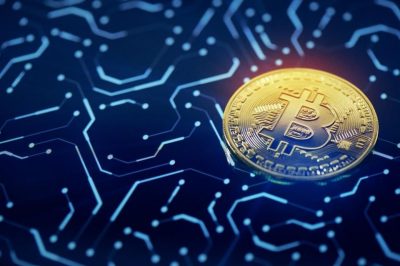 According to a recent report, some analysts have suggested that the global international gambling sector is set to increase by $114 billion in the upcoming four years and Bitcoin is expected to play a part in this growth. Even though the preliminary projections for economic growth may seem not so adequate anymore, given the current situation with the coronavirus lockdown that has caused massive closures in the sector on a global scale and brought significant changes to the way the gambling sector looks like.
Taking into account the fact that brick-and-mortar casinos and other land-based gambling facilities have largely stopped operation during the Covid-19 pandemic, the sector's customers have logically shifted their interest from betting shops, casinos and bingo halls to alternative gambling options available on the Internet.
Some businesses operating in other economic sectors have already reported a rise in their online signups during the coronavirus pandemic – a trend to show that consumers all over the world are largely seeking their entertainment largely online. Gambling is no exception, with online gambling platforms becoming increasingly popular among people worldwide, despite regular betting businesses have been hurting due to the cancellation and postponement of major sports events for an indefinite time.
On the other hand, the cryptocurrency world in the last few months has been on the rise, with volumes and stable-coin creations marking a record growth.
Crypto Gambling Sector Expected to Rise to a Significant Degree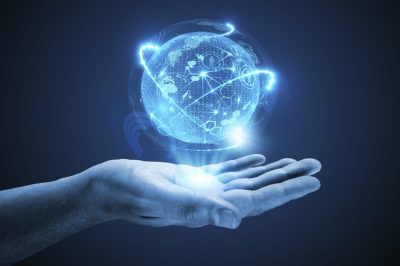 No analyst is indeed able to predict the exact effect that the coronavirus outbreak would have on businesses, especially in turns into upheavals and radical reorganizations. Considering the latest advance in the crypto gambling sector, especially the wider support for digital assets, the growth of the so-called decentralized gaming applications (dApps), as well as the prosperity of gambling websites offering only cryptocurrency betting, it could be predicted that Bitcoin gambling will enhance the market's growth to a considerable degree.
Currently, some analysts say that the global gambling sector is entering a completely new stage of development that could be described by the implementation of some innovations that are being specially designed to bolster the entire player's experience. These innovations include safe and quick transactions, both in terms of deposits and withdrawals, easy and secure verification and identity management, as well as in-game features that are not only easy to use but would also boost the customer's experience to the fullest.
As far as all of the above-said is concerned, blockchain-based gambling services are currently considered ahead of the curve on a global scale.
According to some analysts, there is enough evidence that the blockchain and cryptocurrency gambling sector is doing great. In 2019, Microsoft Inc. revealed that it had joined forces with Enjin, a crypto gaming platform, as part of its efforts to create a recognition program based on blockchain technology that would provide customers with the chance to win digital collectibles. Also, earlier in 2020, a similar collaboration deal was made between Enjin and Chiliz, a Czech project of sports fan engagement. As part of the collaboration, a variety of non-fungible tokens based on Ethereum cryptocurrency is being provided through socios.com, a rewards application.
A new project, on the other hand, is providing players with the chance to make bets on racehorses with unique qualities, win records and trade histories online. Also, consumers are even given the opportunity to breed horses and purchase them with digital tokens.
Stable Links Exist between Blockchain Technology and Esports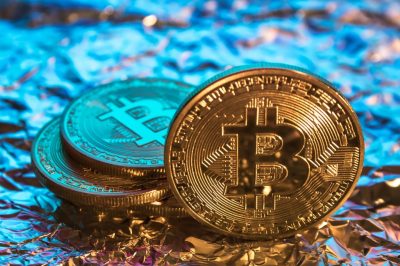 Taking into account the current situation with the coronavirus lockdown, the popularity of esports and the raising interest in it is understandable. Still, esports has already been a $1-billion industry even before the situation with the Covid-19 pandemic.
This is exactly the reason why many analysts have considered the link between cryptocurrencies and esports a great base for further growth, provided the common traits between the two sectors' audiences. On the other hand, so-called dApps could also be adopted in order to make sure that the results from esports are adequately recorded, with the method of transparency in action. Automated rewards are being triggered by smart contracts just like in the process that has been preferred by many crypto casinos.
As far as so-called decentralized gaming applications, also known as dApps, are concerned, gambling and gaming activities are still the most popular cases in which such applications are used, as measured by volume, transactions and uses. DApps are used by blockchain lotto games, dice games, slot machines, betting options, poker platforms, online dog racing, as well as prediction platforms that offer customers the chance to bet on the outcome of more "exotic" events.
For the time being, one of the three main dApp protocols, the TRON blockchain, has estimated that a total of 92.1% of its overall volume is constituted by casino applications. According to expectations, these applications are likely to improve, with a further and larger ecosystem is expected to be built in the upcoming years.
Cryptocurrency Adoption Would Be Beneficial for Both Online Casinos and Players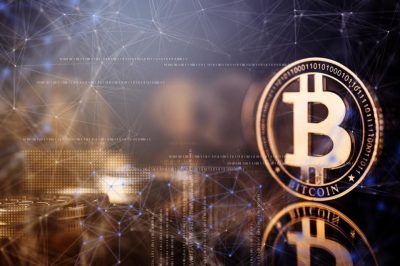 Decentralized gaming applications (dApps) are not the only ones that allow crypto gamblers to enjoy their time playing. In fact, there already are regular virtual casinos that provide their customers with the chance to spend cryptocurrencies and assets to place bets with them. This approach has been considered quite beneficial for the gambling operators, as it would greatly eliminate the banking intermediaries in the payments, considering the fact they usually slow the process and also charge additional fees for the transactions.
If there are no banking intermediaries involved in the process, deposits and withdrawals are usually settled more quickly, with players being able to withdraw their winnings just as easily and transparently as they would do it in case a bank is involved. Another plus is the fact that if there are any additional fees, they are considerably smaller than the ones charged by banks.
Of course, the online gambling operators would also benefit from the implementation of cryptocurrency options, since players are considered more likely to place higher wagers. Bigger bets would not only mean bigger profits for the players, but the operators would also benefit from that. In addition, the more flexible and limitless nature of cryptocurrencies allows gambling websites to take advantage of the market that is not related to any banking institutions, where literally anyone could set up a crypto wallet and become part of the digital economy.
For the time being, it would probably be a long shot to say that cryptocurrencies will be the online gambling sector's primary growth vertical in the years to follow, but in any case, they are expected to play a serious part of the global digital gambling industry boost.