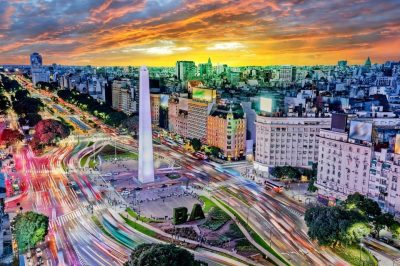 The global spread of the coronavirus pandemic has already pushed many countries around the world to take action and adopt social distancing policies in their social, cultural, sports and educational activities. Countries in the Latin American region have also become part of the nations that have implemented restrictions in terms of their gambling sectors.
As a preventive measure, Buenos Aires has revealed a decision to cease the casino operations and implement gambling activity limits. The ruling from Axel Kicillof, the Governor of Buenos Aires, has come after an inter-ministerial meeting, at which President Alberto Fernámdez and Head of the City Government Horacio Rodríguez Larreta were also present.
Currently, Buenos Aires policies are forged by two different Governments – the Buenos Aires province on one hand, and the Autonomous City of Buenos Aires, on the other hand. The authorities from the city made a decision to limit access to both casino and racecourse venues to up to 200 people at a time. The province authorities, on their turn, chose to cease bingo and casino activity altogether.
Carlos Bianco, Chief of Staff of the province, confirmed that the order is part of the restrictions aimed at preventing the further spread of the coronavirus infection nationally. Mr. Bianco explained that the country's Government is working to tackle the Covid-19 pandemic.
Countries Adopt Restrictive Policy Regarding the Gambling Industry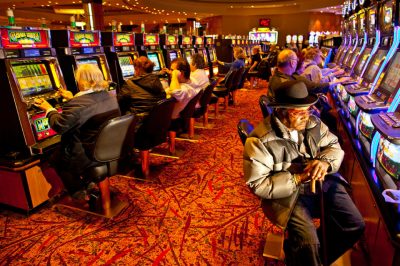 The decision comes only a few days following the announcement of the City of Buenos Aires for limitations brought to its casinos and the Palermo-based Argentine Hippodrome. At a press conference, the city's Minister of Health explained that the aim was to prevent further expansion of the virus without the negative effects that could be brought to the economy.
According to official information provided by the Ministry of Health, a total of 56 cases of coronavirus have been confirmed so far on the territory of Argentina. Most of the people affected by the Covid-19 are in Buenos Aires. The new measures will be in place for the next 15 days but the country's Government has already confirmed that the restrictions could be extended for a longer period in case that such measures are needed.
As mentioned above, the countries in the Latin-American region have been limiting their gambling activities in an effort to prevent large social gatherings with many people in one place. On March 15th, the Government of Uruguay announced a decision to shut all gambling venues in the countries. The measure was taken after eight cases of coronavirus infection were registered. Panama and Puerto Rico have also ceased all gambling operations, and the gaming commission in Paraguay has issued a recommendation that gambling facilities should stop operation for a couple of weeks.