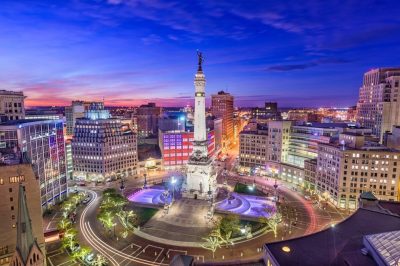 John Keeler has been stripped of his role as a vice president and general council at Spectacle Entertainment as a result of litigation in the Eastern District of Virginia.
A political consultant from Maryland has pleaded guilty to accusations of unlawfully funneling a large amount of money from a casino operator based in Indianapolis to a candidate for the US House of Representatives. Only a week ago, as part of the federal probe in the illegal practice, the president of Strategic Campaign Group, Kelley Rogers, faced a three-year imprisonment sentence for fraud.
Several individuals at leading executive roles at Centaur Gaming that has once owned the Hoosier Park Racing & Casino are facing an investigation by the Indiana Gaming Commission following a political consultant pleaded guilty to the above-mentioned federal court charges. The federal litigation made the Indiana gambling regulatory body to cancel the February 7th meeting for awarding a Terre Haute casino operation license to Spectacle Entertainment.
It turned out that the former vice president and general council at Centaur Gaming, John Keeler, is the unnamed person who has reportedly helped with the transfer coordination for $10,000 in illegal political campaign contributions to Senator Brent Waltz. Senator Waltz was part of the General Assembly of Indiana in the period from 2005 to 2017. Then, he decided to enter the competition for a seat in the US House which was left vacant by now-Senator Todd Young.
Several Top Centaur and Spectacle Executives Face Conviction
The Federal probe found that several top executives from Centaur and Spectacle have been among the most eager lobbyists in the Indiana Legislature for years. The dealings of Governor Eric Holcomb with CEO Rod Radcliff have also been subject to review following some revelations that Radcliff used private jets to flow Governor Holcomb to meetings of the Republican Governors Association in Arizona and Colorado back in March 2019.
Also, it was also found that the donations made by Mr. Radcliff to the Republican Governors Association amount to more than $500,000, while Holcomb received a total of $7.6 million from the Association as funding for his last political campaign.
The investigation comes after last week the vice president of Strategic Campaign Group Charles O'Neil pleaded guilty to taking part in a scheme for making unlawful contributions to political campaigns. Mr. O'Neil confessed that he helped by making arrangements for several individuals to make contributions to the campaign of the Indiana candidate in 2015. According to court documents, at the time, the money derived from the casino company was transferred through a fake contract for $38,500 with Strategic Campaign Group.
An expert in government affairs and public policy has shared an opinion that most likely, there already is a sealed formal accusation for the company's transgressions, with the firm's executives all being named.