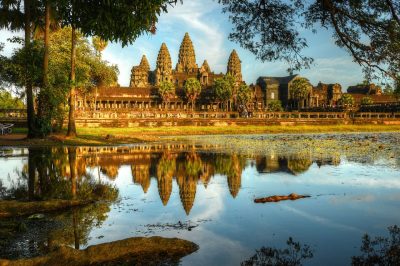 A new investigation of Al Jazeera has revealed that investments made by a Chinese gambling company that is allegedly linked to an affluent Sarawak citizen have turned a small Cambodian town into a crime-related hub that is also known for environmental destruction and exploitation.
According to the latest episode of a documentary about the casino boom on the territory of Cambodia that was aired on Al Jazeera's 101 East program, Sihanoukville has been transformed into a gambling hub where casino complexes have been mushrooming for some time now. As reported by Adrian Brown, a correspondent for Al Jazeera, the pace of construction here remains "unbelievable". Mr. Brown, however, says it was not difficult to see that not everything was as it seems when one goes deeper than the economic development of the area.
A Malaysian media, FMT News, has tried to get some comments from the tycoon who has been rumored to be linked to a Chinese casino giant. The billionaire has been named in the program that is also to be broadcast on Al Jazeera tomorrow at 6:30 AM.
Casino boom in Cambodia, and especially in the region of Sihanoukville, has been associated with various negative consequences for the local residents. The rapid growth of the casino industry has resulted in more jobs to be created for local people but, unfortunately, it has come with all negative traits linked to the gambling business, including exploitation, crime, money laundering, etc.
Cambodian Government Is Trying to Tackle Rapid Growth of the Casino Industry Linked to Chinese Criminal Organizations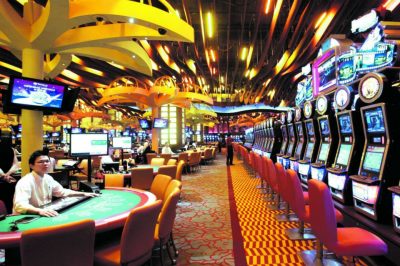 According to recent reports, Chinese cartels that have been linked to violent crimes are among the ones that have been ones attracted to the Cambodian town where about 100 casino venues are planned. Most of these gambling facilities are already operational.
The documentary also highlighted that Chinese criminal organizations are attracted by the chance to make fast money in the region that has grown to a scale describing it as the "Las Vegas of the East". The report also quoted a Chinese businessman who explained that casinos in the area have been aimed at attracting affluent Chinese investors.
The last few years have seen the Cambodian Government making some efforts to tackle the spreading participation of Chinese residents and investors into the constantly growing gambling sector. Considering the fact that many of them have been linked to illegal operations and criminal organizations, their presence has been unwanted in the country. In 2018, police officers busted Chinese nationals who have been trying to transport suitcases stuffed with cash through Cambodian airports.
According to reports, local people are growing more and more angry at the expansion of the casino businesses in spite of the better wages. The casino boom has been associated with rising property prices – a trend that is not something Cambodians would enjoy.