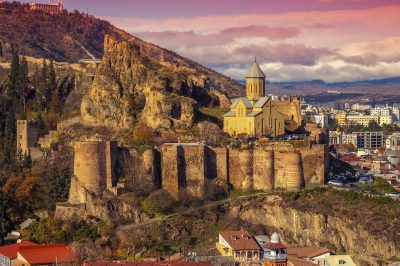 Gambling advertising will no longer be aired on Georgian Public Broadcasting's first channel as of 2020.
As announced in a statement issued by the first channel, the broadcaster will fulfill its obligations by the end of 2019. Then, all gambling commercials will no longer be aired from January 2020. The move has been taken by Georgian Public Broadcasting as an effort to meet the requirements of society and to its willingness to promote a safe and healthy lifestyle. It also comes as an effort of the first channel to confront spreading gambling addiction and gambling-related harm in the country.
At the time when the statement was published, it also became clear that the channel made the decision to stop broadcasting gambling commercials following the death of Sandro Beradze, a 29-year-old channel TV operator. The young man went missing for a couple of days until finally his body was found on October 29th in the forest of Tskhvarichamia.
Beradze's death is being investigated, but according to some unnamed sources, he had committed suicide as a result of gambling addiction he was dealing with.
The measure that has been unveiled by the first channel of Georgian Public Broadcasting is voluntary. For the time being, gambling advertising and the sale of gambling commercials is not banned under the existing legislation of Georgia. However, the scope of the local gambling industry has been rising over the past few years, with some anti-gambling campaigners blaming problem gambling and debts accumulated as a result of gambling addiction for the suicides of 15 individuals aged 14-31.
Independent Lawmaker Welcomes Georgian Public Broadcasting's Decision to Stop Gambling Commercials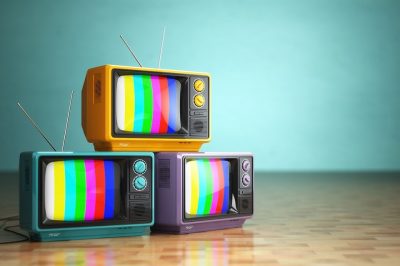 The management of Georgia's first channel shared in a statement that its refusal to air gambling commercials will end up with considerable financial losses for the broadcaster. As the channel unveiled, the proceeds from gambling adverts were entirely spent on purchasing sports broadcasting licenses, as well as for their technical support and maintenance.
Lately, there has been increased criticism of the gambling industry due to the services' strong negative impact on local people. As explained by the first channel in its statement, the broadcaster shares this opinion and joins the public demand for stricter measures on the sector by its refusal to popularize gambling.
The decision of the first channel to stop broadcasting gambling advertisements was welcomed by the independent member of the Georgian Parliament Levan Gogichaishvili.
According to Mr. Gogichaishvili, the broadcaster did no need to popularize the gambling and slot games, as it was considered to be the one setting certain TV standards in the country. Now, the independent lawmaker shared that he was very pleased to learn about the decision made by the first channel to cease all gambling advertising as of January 2020. Mr. Gogichaishvili backed the decision and said he would continue to work to reduce the scope of the gambling industry on the territory of Georgia.