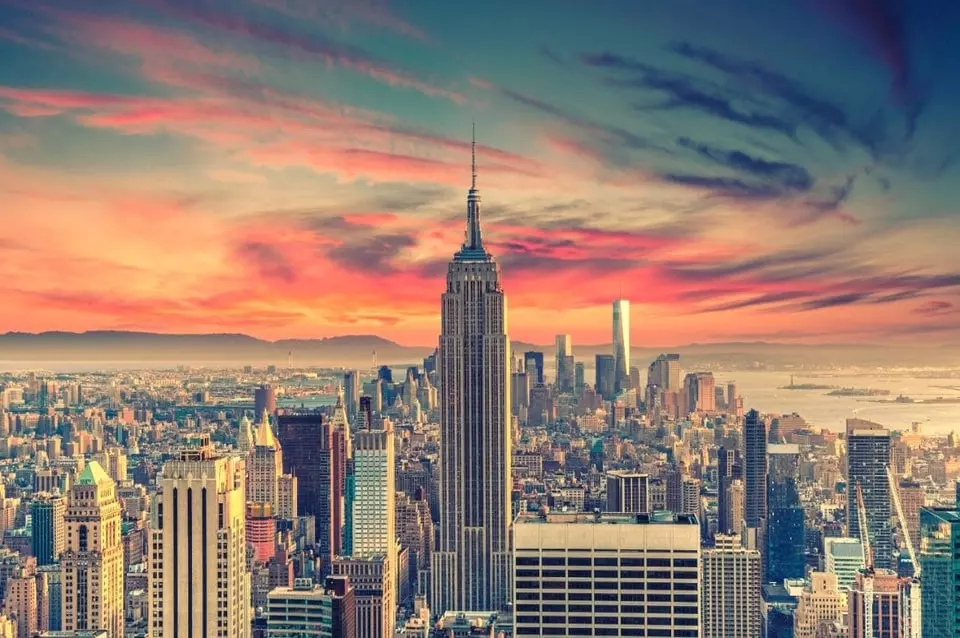 According to reports, a Seminole Hard Rock executive sent a bold "pay to play" email solicitation that called for associates to support the governor election campaign of Kathy Hochul. The serious backup for Ms. Hochul's campaign comes at a time when the gambling company is making an aggressive push to get an operating permit for a gambling parlor in New York City.
As cited by the gaming blog playny.com, the recent email sent by the Hard Rock executive, the casino's associates have been urged to consider an attached "reception event and donation" for the political campaign of Governor Kathy Hochul. However, according to experts, the strategy involving explicitly asking for donations in exchange for some particular actions of the Governor, if consummated, could be considered bribery, also known as quid pro quo in law enforcement practice.
An unnamed source from the casino industry has noted that the Seminole Hard Rock had been spending a lot of money on various initiatives and had been obviously trying to get Governor Hochul's attention. On the other hand, a government watchdog group has shown the level of actual corruption in the Government of New York.
Reinvent Albany's executive director, John Kaehny, shared that some donors believe that Kathy Hochul's Governor election campaign is based on the perception that New York is for sale.
Casino Company Has Started Investigating Allegedly "Unauthorized" Email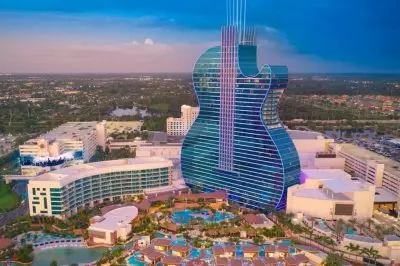 Yesterday, Hard Rock issued a statement to The Post, saying that an investigation into what the company has described as an unauthorized email has already been launched.
The casino operator, however, acknowledged that, on June 20th, its new Hard Rock Hotel in Times Square hosted a big fundraising event for the Governor election campaign of Ms. Hochul. The company further noted that participants had received special invitations to the event that had been approved by the casino operator's compliance attorneys and sent by the President of hard Rock Support Services with no reference either to the casino or the ongoing casino licensing process in New York.
Hard Rock International further shared that it took the allegations of bribery very seriously, which is why it had immediately initiated an internal investigation in order to determine whether anyone in its organization breached the operator's political contributions policies.
According to media reports, Hard Rock-linked donors had made contributions of over $100,000 to Governor Hochul's election campaign. At the latest fundraiser event on June 20th, Jim Allen, chairman of Seminole Hard Rock, made a $25,000 donation, while other donors were reportedly asked to contribute $25,000 in order to become co-chairs for the campaign event of Ms. Hochul.
Seminole Hard Rock has been pointed out as a contender for a potential Willets Pont-based casino project partnership with Steve Cohen, the owner of New York Mets. In 2021, Mr. Cohen made a $1.5-million donation to a super PAC that blocked Mayor Eric Adams' campaign for City Hall.
Apart from that, Hard Rock has been reportedly seeking support from Adams. As previously reported by CasinoGamesPro, later in 2022 the state is set to open a competitive bidding process for up to 3 casino operating permits in New York's downstate region, with two already existing slot parlors – Yonkers Raceway-based Empire City of MGM and Aqueduct race track-based Resorts World of Genting – also entering the competition for the addition of casino table games.