MGM Resort announced that it intends to sell its Mirage Hotel and Casino in Las Vegas. The disposal will put an end to more than 20 years of its ownership of one of the most iconic properties on the Las Vegas Strip.
At the time when American hospitality, gambling and entertainment group unveiled its earnings late on November 3rd, it also explained to analysts that it is no longer willing to make further investments into the 32-year-old property. For the time being, MGM Resorts has not revealed whether there are any potential buyers of the property or what price it will be ready to sell the property at.
Bill Hornbuckle, the CEO of MGM Resorts, told some analysts that the company is still in the early stages of a process to dispose of the Mirage Hotel and Casino. As he explained, the sale would allow the gambling, entertainment and hospitality operator to maintain its existing Las Vegas exposure on one hand, and focus on the diverse nature of its offerings there, on the other hand.
Mr. Hornbuckle commented on the potential growth that new ownership could bring to the Mirage Hotel and Casino, saying there are 77 acres, much of which are really undeveloped.
MGM Resorts to Focus on Expansion in the US and in Foreign Gambling Markets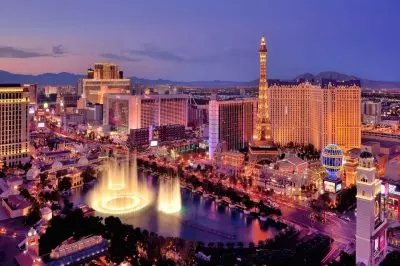 Currently, Las Vegas hosts about a dozen properties of MGM Resorts, including the MGM Grand, Bellagio and Mandalay Bay. The Mirage Hotel and Casino started operation in 1989 under the ownership of Steve Wynn and was acquired by MGM Resorts in 2000.
The disposal of the Mirage property comes as just one of the sales that have taken place in Las Vegas in the last few years. Two years ago, MGM Resorts put Circus Circus for a sale for $825 million and formed a joint venture with Blackstone, an American private equity firm to acquire the real estate of Bellagio and then lease it back to MGM Resorts as part of a $4.25-billion deal.
MGM Resorts is using the money to pursue the establishment of an integrated casino resort in Osaka, Japan, where the operator reached a milestone agreement with the Orix consortium. For the time being, the hospitality, gambling and entertainment company is working to submit a development plan to the Central Government of Japan in the following months and remains hopeful that would be among the entities to receive a casino operating license from the authorities in 2022.
Furthermore, the company is investing in its sports betting expansion plans in the US. Although it is seeking an expansion in new forms of gambling in its home gambling market or in global markets, MGM does not intend to fully abandon the Las Vegas Strip. In September, the company revealed that it is set to purchase the Cosmopolitan in a deal worth $1.6 billion. The transaction is expected to be finalized in 2022.