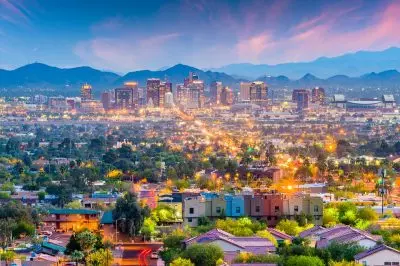 The state of Arizona has gotten one step closer to permitting its residents to place legal bets on professional sports by the end of 2021 after a proposed piece of legislation got the Senate's final approval at the beginning of the week.
Now, Governor Doug Ducey will have the power to turn the bill into law with his signature so that he legalizes sports and fantasy sports betting in the state. The proposed piece of legislation also seeks to make a new keno game legal, with the game set to be run by the state lottery.
On April 13th, Arizona lawmakers gave the green light to companion bills House Bill 2772 and Senate Bill 1797 by providing the House version of the bill with its final approval after a 23 to 6 vote, with one member of the Legislature not voting.
Now, after the bills have been approved by the Legislature, Governor Ducey is also expected to put his signature under the amendments to the gaming compacts with the local Indian tribes. This move will provide the Native American nations in the region with the chance to expand their casinos and add some new games to their offering, including roulette, craps and baccarat. For the time being, poker and blackjack are the only card games offered in tribal casinos across the state.
Arizona Tribes Will Also Be Able to Expand Their Casino Offerings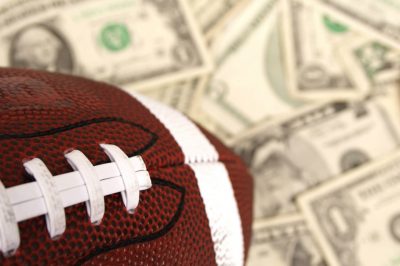 The Governor of Arizona won the support of the state's tribes for the idea of offering betting on sports and daily fantasy sports on off-reservation land after he promised to allow them to expand, including by an unspecified number of new casino venues in metro Phoenix. The details of the proposed changes, which had been negotiated by the Governor, have been privately reviewed by lawmakers. So far only broad details have been shared with the wider public.
Under the provisions of the proposed piece of legislation that is now waiting for the Governor's signature, 10 tribes and 10 professional sports teams can be given sports betting licenses. All of them will also be able to offer mobile sports betting services, and sportsbooks that are not hosted on reservation land will be allowed to offer betting at sites within five blocks of their sports facilities. Furthermore, the new pieces of legislation will make it legal for local residents to bet on collegiate sports, but so-called proposition bets will not be allowed.
An 8% tax rate will be imposed on all revenue generated by Arizona sports betting operators after subtracting the payouts received by customers. According to estimates provided by the Joint Legislative Budget Committee, the new form of gambling is likely to bring revenue of approximately $34 million annually to the state. The Committee also warned that the aforementioned estimate is based only on the broader aspects of the bill that have been presented to the public and the experience of other states that have already legalized sports betting.