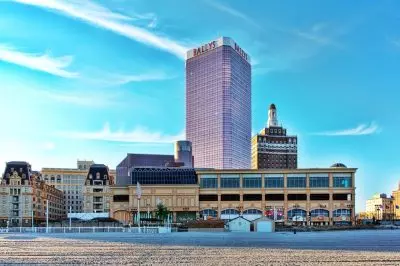 Bally's casino in Atlantic City is to face a temporary closure in the following week in order to perform a technology overhaul.
As revealed by the New Jersey Division of Gaming Enforcement, only the casino will cease operation for 38 hours, while the associated hotel will continue working as usual. Bally's casino shutdown is planned to be held from 8:00 PM EST on February 16th to 10:00 AM on February 18th.
The assistant general manager of Bally's, Michael Monty, explained that the closure would be held not because of an ongoing problem with the casino floor operations but because the Atlantic City-based hotel and casino is set to roll out a new rewards program that is planned to start operation of February 18th, 2021. He shared that the new program will provide greater rewards for the loyal patrons and guests of Bally's and is aimed at improving their overall gaming experience.
As mentioned above, the casino floor closure would not affect the operations of the resort's hotel. Still, Mr. Monty shared that customers would be able to receive a refund on the days of the closures, if they request so.
IT Overhaul of the Electronic Gaming Systems and Devices Scheduled at Bally's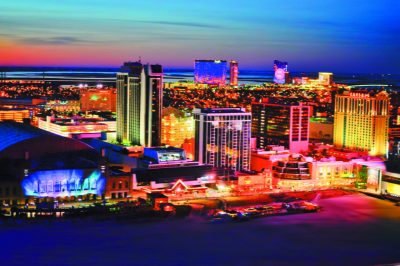 Last week, Bally's refused to make any comments on then-unveiled speculation that it might experience a temporary closure. Now, the spokesman for the state Attorney General's Office, Leland Moore, confirmed that the planned 38-hour shutdown was approved by the gaming enforcement division. Mr. Moore also said that the casino operator had informed the division that it needed the closure in order to complete an IT overhaul of the electronic gaming devices and systems at the casino.
The tech switchover that is to take place next week is expected to prepare the casino for the implementation of the upcoming Bally's Corporation program.
In November 2020, Bally's casino in Atlantic City became subject to a $25-million takeover deal, with its previous owner Caesars Entertainment selling it to Twin River Worldwide Holdings, a Rhode Island-based gambling operator that later changed its name to Bally's Corp.
The Casino Control Commission of New Jersey gave its approval to the new owners, allowing them to operate Bally's casino after they made a promise to make an investment in some renovation of the venue that has become the worst-performing casino in Atlantic City in terms of the generated revenue.
The new owner of the resort has previously revealed its intentions to spend no less than $90 million on hotel rooms renovation, restaurants, spa, pool and entertainment facilities upgrades, as well as on the repair or replacement of the facility's infrastructure. Bally's was the third casino to start operation in Atlantic City, starting in 1979 and once used to be the leader of the local gambling market.