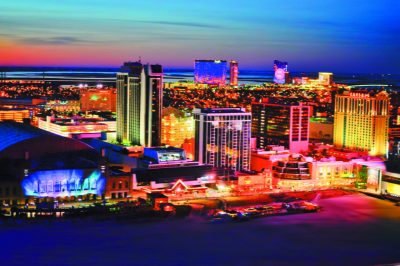 Earlier today, the online casino brand PlayStar Casino and Atlantic City-based Ocean Casino Resort announced their multi-year partnership agreement. The online gambling brand has been planning to start operation in the second half of 2021 but it is still expecting the official approval of New Jersey's Division of Gaming Enforcement.
PlayStar Casino revealed that it signed a multi-year agreement with Ocean Casino Resort. Thanks to the two companies' deal, the online casino operator would be able to debut in the local market in the second half of the year. As mentioned above, the operator is currently awaiting the required approval from the state's competent watchdog – the Division of Gaming Enforcement – in order to receive the necessary licenses for its upcoming launch in New Jersey.
The online casino brand offers its customers a variety of customization and personalization features combined with high-quality customer service and player engagement. PlayStar Casino has been counting very much on the aforementioned tools, which it believes are perfectly capable of guaranteeing an immersive experience to the operator's customers.
The co-founder of PlayStar Casino, who is also its executive vice president, Adam Noble, confirmed the newly-inked agreement, saying that the deal with Ocean Casino Resort had secured the online gambling operator's access to the New Jersey market once it gets the green light from the Division of Gaming Enforcement.
PlayStar to Seek Further US Expansion After NJ Division of Gaming Enforcement Gives Necessary Approval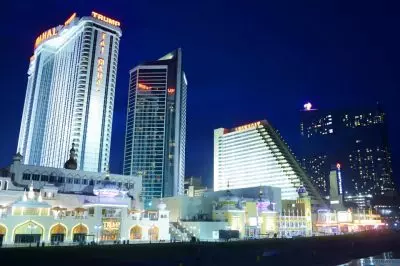 PlayStar Casino has been willing to roll out its services in New Jersey in the fourth quarter of 2021 and expand its presence to other US states next year. In the company's statement announcing the deal with Atlantic City-based Ocean Casino Resort, Mr. Noble said that the online casino brand has shaped its objectives as a result of extensive market research and analysis of online gambling consumer's behavior. According to him, this is the right approach through which the company would be able to guarantee maximum engagement and entertainment to its customers.
The online gambling brand's co-founder also made it clear that his company's establishment in New Jersey would only be the first step of what PlayStar Casino plans as further expansion in the US.
The thriving gambling sector of the state of New Jersey has been a focal point for many gambling companies' expansion thanks to the more relaxed regulation and the variety of legal forms of gambling available to local users.
PlayStar group's chairman, Joel Wikell, shared that for him, returning to the business at a time with so many innovations and possibilities for growth in the gambling sector makes it genuinely exciting for him to take part in the process. Mr. Wikell is known for establishing Boss Media in the mid-'90s and participating in the establishment of many casinos at the time.