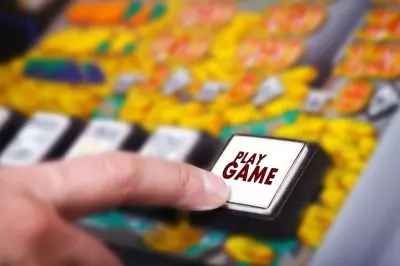 According to a state-commissioned report that was released earlier this week, a planned Orange County-based gambling parlor that would offer electronic gambling terminals and no table games could generate revenue of over $200 million by 2025. Analysts have noted that it could match the income raked in by a much bigger casino venue at Resorts World Catskills.
Since 2019, the owner of Resorts World Catskills, Genting Americas, has had the state's approval to establish a facility in Orange County to run 1,100 video lottery terminals that were previously licensed to operate at Monticello Raceway. However, for the time being, the company has not shared the exact location and timing for the opening of the planned facility.
Earlier this week, a spokesman of Resorts World revealed that the company was considering a number of potential sites in Orange County but refused to provide any more information regarding the chosen locations or the expected opening date.
The new report issued by Spectrum Gaming Group analyzed the gambling future of New York amid the coronavirus pandemic that has had a devastating impact on casino revenue at a time when state officials are considering whether to grant three casino licenses in and around New York City.
Electronic Gambling Machines in the New Facility Could Generate as Much as $212 Million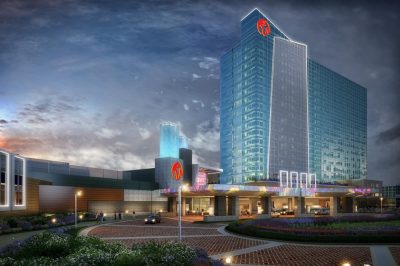 One of the main factors in the options studies by the consulting firm was the potential opening of a video gaming terminals (VGT) parlor in Orange County. According to the report, such a gambling facility could bring gross revenue of as much as $212 million by 2025. The projected figure is slightly bigger than the one that Resorts Would Catskills could earn in 2025 after part of its customers transfer to the Orange County gambling venue.
As originally expected, if the Orange County venue is situated at a site in close proximity to the Thruway interchange, it is likely to attract so-called day-trip gamblers who would probably otherwise visit Resorts World Catskills. The new gambling facility could also generate revenue on the backs of any New York City casinos.
The researchers based their calculations on projections that the electronic gambling parlor in Orange County is likely to open in the middle of 2023. As they revealed, Genting executives provided them with the expected timeframe for the parlor's establishment in April 2020, but plans could have been shifted because of the coronavirus pandemic outbreak.
The authors of the report also said that such a venue may capture some gross gaming revenue that would otherwise be generated by gambling facilities in other states. The fact that Genting Americas is already a gambling operator with a well-established presence in the New York gambling market would help it cash in from any expansion of its customer database quickly and efficiently.