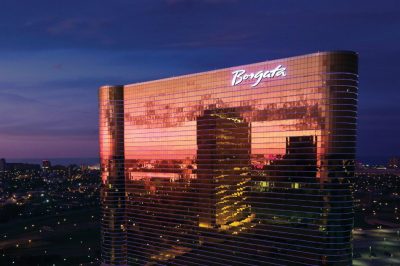 After resuming operations only to a limited number of people on July 24th, the Borgata Hotel Casino & Spa officially reopened to the public on July 26th and became the last Atlantic City casino to do that following a lengthy shutdown of more than four months because of the coronavirus pandemic. The other eight casinos in Atlantic City, which had also been shut because of the statewide lockdown, reopened doors earlier in July.
At first, the resort's owners revealed plans to reopen on July 6th after the state of New Jersey allowed local casinos to resume operations ahead of the July 4th weekend. However, the state put off the resumption of indoor dining at a smaller capacity earlier in July, so the Borgata Hotel Casino & Spa shared its decision to pause its reopening plans for an indefinite period.
Despite the fact that the state authorities have not reached a final decision when indoor dining would be allowed to resume, the owners of Borgata decided to proceed with their reopening plans. A soft opening of the gambling and entertainment venue was held on July 24th, as confirmed by the Borgata's President and Chief Operating Officer Melonie Johnson. Ms. Johnson, who took over the position earlier this year, has revealed that the Borgata Hotel and Casino was planning to introduce new outdoor dining experiences and a takeout program from a few of its dining outlets.
For now, Borgata is operating at 25% of its overall capacity like other casinos in the state of New Jersey. In addition, the venue has enforced strict coronavirus health and safety measures for its staff members and visitors.
Social Distancing and Strict Disinfection Measures Imposed in the Borgata Hotel and Casino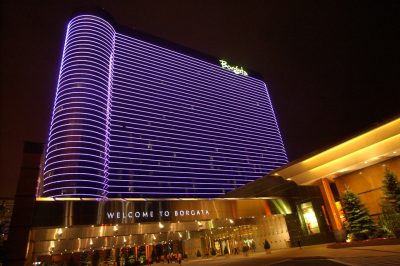 Both employees and guests of the entertainment venue are required to wear personal protection measures to make sure their faces are covered while in public spaces. Face masks are being provided to individuals who do not have one. In addition, casino workers and patrons are being monitored for any symptoms of Covid-19 upon entry in the premises, with their temperature taken. Hand sanitizer stations have been installed across the entire casino floor, while the disinfection of public spaces and hotel rooms has been carried out more often.
Apart from that, social distancing measures are being enforced across the venue, with people being reminded to keep a distance of six feet from one another. Some barriers have been installed at places where social distancing could be difficult to guarantee, such as table games across the casino.
As revealed by the Borgata Hotel Casino & Spa, there will be some limits for the place's amenities at first, with the casino sharing plans to open additional venues in the upcoming weeks and months. For the time being, poker and valet parking will not be available at the venue, and its operating hours could vary.
The hospitality options offered at the hotel will be available at limited capacity, while the outdoor pool is open. The indoor pool, however, remains closed for now. Due to the statewide ban on indoor dining, Borgata offers only outdoor dining options, as well as takeout and in-room delivery services.