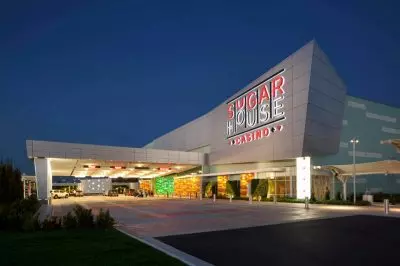 SugarHouse Casino no more exists in the state of Philadelphia. The casino which has started operation nine years ago is not ceasing operation or changing its owners, but has rebranded, so from now on it would be operated under its new name.
The gambling venue is to operate under the Rivers Casino Philadelphia from now on, with a new sign already revealed.
The rebranding has been planned for quite some time, as the owners of the former SugarHouse Casino have decided they need to offer their services under a unified brand. Currently, Rush Street Gaming owns a few more casinos under the Rivers brand – the Rivers Casino locations in Pittsburgh, New York, Des Plaines and Schenectady.
Rob Long, the general manager of the casino, shared that the owner's investment in the rebranding and the launch of the company's new sportsbook service was worth $15 million. The investment also included the addition of a new signature restaurant, Jack's Bar and Grill, which is set to officially start operation soon. Mr. Long further noted that the company also plans to double down its commitments to the community.
According to the owners of the casino, a unified brand will provide an improved customer experience not only at the company's retail casinos but also online and on its sportsbooks, too.
Online Casino and Sportsbook Service PlaySugarHouse Remains Operational Under the Former Branding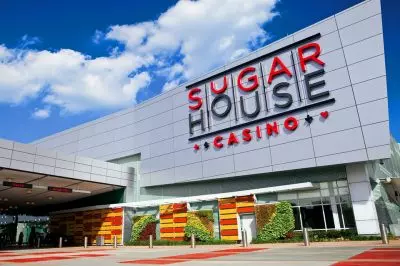 The CEO of Rivers Casino Philadelphia, Greg Carlin, has revealed that the digital side of the former SugarHouse Casino remains in transition for the time being. This basically means that in spite of the rebranding of the physical venue, the online casino and sportsbook site PlaySugarHouse is still using the name of the preceding brand.
At the same time, BetRivers is still the online sportsbook that operates under the sports betting license of Rivers Pittsburgh. As Mr. Carlin explained, the situation is set to eventually change but he said that he is unable to provide an exact timeline for the transition. The sports-book style lounge BetRivers started operation in the Wells Fargo Center earlier in October as part of the company's strategy to attract more attention to its online sports betting platform. This summer, it also opened a retail sportsbook service in its Northern Liberties Casino.
As mentioned above, the owners of the rebranded SugarHouse Casino intend to remain committed to the local community under the new name, too. So far, the gambling property has made a contribution of over $1 billion in taxes to the state and the local community. In addition, it has donated $7.7 million to a neighborhood organization.
The property intends to continue working in collaboration with local charities and community organizations. As explained by the casino owners, they plan to expand the charitable work done by the gambling property with a number of Philadelphia-based groups, including the Philly Pride Parade and the Police Athletic League.
The Philadelphia-based casino location currently employs about 1,600 workers.