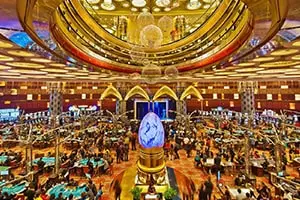 There are many reasons why people love gambling. In fact, gambling has been existing for many centuries and it is closely linked to humanity itself.
The truth is that gambling offers players the amazing chance of winning prizes or money which is probably one of the key reasons why people decide to try their luck.
Another significant reason to mention for why people love gambling is that it is believed it is in human nature to simply feel excited when taking risks which is why the feeling gained from playing risky games is not so different. "Will I win?", "Will my numbers come up?" The feeling of anticipation is probably one of the best ones a human can feel. It creates an adrenaline rush, a natural high. It is a feeling that most of us look for when in search of fun and entertainment. Many people believe that they cannot live without this feeling. 
Some people go to a casino simply because it provides an escape from their daily life. Whether it is an online betting company or a mega casino resort, for the time spent gambling we can feel different emotions, be surrounded by different sounds, meet different people. All of this can stimulate our senses. Whatever the reasons, the truth is that people will continue to go to casinos. For all those people who have never been to a casino but strive to feel the magical atmosphere, it is a good idea to familiarise yourself with what to expect before you throw yourself in at the deep end.
Even though online betting becomes more and more popular these days, you may think that land-based casinos have passed their prime. However, our attention is still on the classic. 
There are probably thousands of casinos dotted around the globe, many of which have evolved into grandiose resorts, featuring fancy rooms and suites, spectacular nightclubs, quality selections of food and beverages, wonderful entertainment venues and a lot more. However, if you are planning on going on a vacation in a place known for its gambling opportunities, make sure to check out our listing of the top 12 casinos (yes, we go beyond the traditional 10). Let's roll up our sleeves and take a look at some of the best casinos in the whole world. Here is the list.
1. Borgata Hotel Casino and Spa, Atlantic City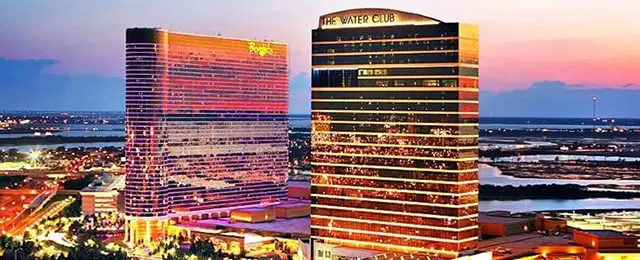 The first casino in our listing is Borgata Hotel Casino and Spa. It is located in Atlantic City and its gaming floor covers 161, 000 square feet. Here, guests are given the chance to enjoy gorgeous hotel rooms and suites, a broad range of casino and poker games, first-class restaurants, and exciting nightlife and entertainment, a spa and much more. Borgata surely endeavours to provide guests with the best hotel and casino experience in and around Atlantic City, New Jersey. 
Borgata is home to many and various slots and slot games. Featuring hundreds of slot options, it is interesting to note that Borgata is known to be home to some of the biggest jackpots in the city famous as "The World's Playground". Every guest is free to enjoy a casino floor of pure sophistication. The best part is that it accepts denominations as little as just a penny but also as big as $500. It does not matter whether you are looking to play video slot games, classic slot games or simply go for your most loved TV show or movie with themed gaming, this casino caters to every type of slot player. The casino is constantly being updated with new slot games every week. Guests are welcome to Borgata 24 hours a day every day of the year. Besides, the service is simply excellent.
No matter whether you are a professional player or a novice, the selection of table games at Borgata offers something for everybody. Try your luck at Blackjack, Pai Gow Poker, Baccarat, Craps or Roulette, and embark on an adventure filled with excitement and thrill which you can only feel when you are playing table games out on the casino. The selection of table games also includes games such as Mini-Baccarat, Let It Ride, Flop Poker, Texas Hold'em, Four Card Poker, Three Card Poker, Bonus Poker, Caribbean Stud Poker, Spanish 21, Big Six and more.
Borgata also allows betting on horse racing and sports at its Race and Sports Book.
2. Casino Lisboa, Lisbon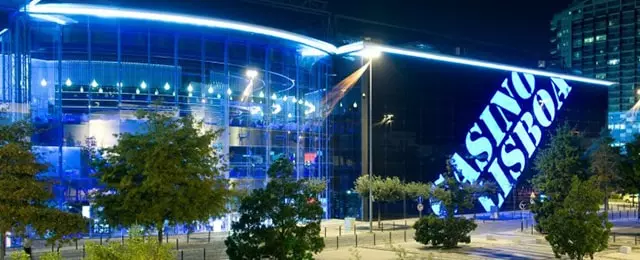 Casino Lisboa is positioned in Lisbon, Portugal, near the Tagus River, and its gaming floor covers 165, 000 square feet. It is a casino which is said to often exceed guests' expectations. Because it is located in an emerging tourist centre, Casino Lisboa is surrounded by a variety of services and different infrastructures for entertainment and fun. 
Everybody is welcome to try their lucky coin at Casino Lisboa. Fun and excitement are guaranteed and it is all thanks to over 200 game collection with satisfying, high-quality graphics and sound. The slot machines in the casino accept denominations that vary between a cent to a maximum of two euros. Choose the amount of money you are willing to spend before you start the game and choose the most comfortable denomination for you and let's get the fun started. The best part is that the games in Casino Lisboa allow both experienced players and first-timers to enjoy the game to the fullest. Surprise prizes and progressive jackpots are another true excitement for every player!
The place features a total of 26 card and table games. Guest are welcome to try their luck at Roulette, Blackjack, Caribbean Stud Poker, Baccarat and French Bank which is a Portuguese-made game played with three dice set, rolled by the croupier.
3. MGM Grand Las Vegas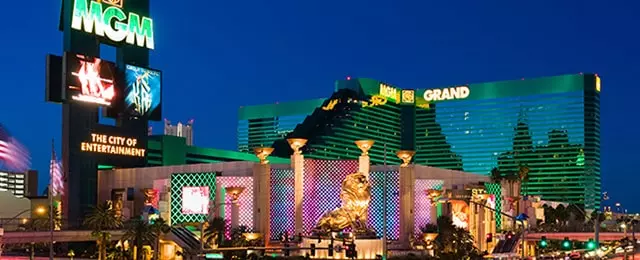 Located in Las Vegas, MGM Grand Las Vegas has a gaming floor of 170, 000 square feet. In fact, it is the largest single hotel in the USA featuring over 6, 800 rooms. When MGM Grand Las Vegas opened doors in 1993, it was the largest hotel complex in the whole world. 
The casino features 139 poker and table games as well as over 2, 500 gaming machines. The slot machines include video poker, multi-game machines and progressive slots. There are also slot machines with a payout up to $500, 000.
For those who love betting on a range of sports, there is a Race and Sports Book area with ultra-modern TV screens. Some of the sports for which bets are offered include football, soccer, MMA, boxing and many more.
The casino offers a broad range of slots, electronic table games and, of course, video poker. Quite an interesting fact is that its selection of progressive slots has paid some of the biggest jackpots in history. You are also welcome to play single machine progressives. If you are feeling lucky and brave enough, you can also try for bigger jackpots on the machines offering million-dollar prizes. The casino has many progressives as well which are available only there. 
For those risky players, there are High Limit Slots which feature private restrooms, private lounge and exceptional service. Sit back and enjoy your game!
The MGM Grand Poker Room is just the perfect spot for players looking for excitement and fun. It is also the place to enjoy a game of Texas Hold'em. 
With a wide selection of table games to choose from, the casino has something for everybody. Take a seat and enjoy a game of Blackjack, Craps, Pai Gow Tiles, Single Zero Roulette, Poker, Baccarat, Roulette, High Card Flush, Ultimate Texas Hold'em, Let It Ride Poker, Three Card Poker and more. 
4. Sands Macao, China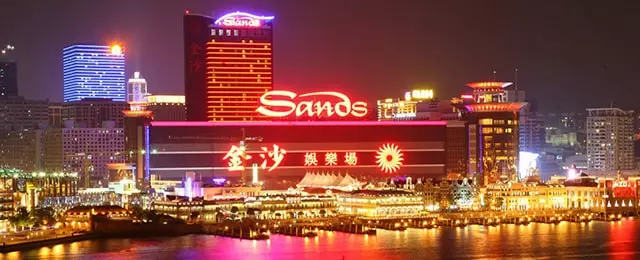 Located in Macau peninsula, close to the city centre, this casino has a gaming floor of 229, 000 square feet. If you are looking for an entertainment experience and leisure, this is the right place to be. The casino is easily accessible thanks to the Taipa and Macau ferry terminals and it is very close to historical landmarks and other places of interest. Indulge in the cultural wonders of Macau while strolling through the streets lined with lovely cafes, museums and buildings.
Sands Macao is truly a paradise for every gamer. The casino is home to over 200 exciting tables and over 1000 of the most in-demand slot machines.
5. MGM Grand Macau, China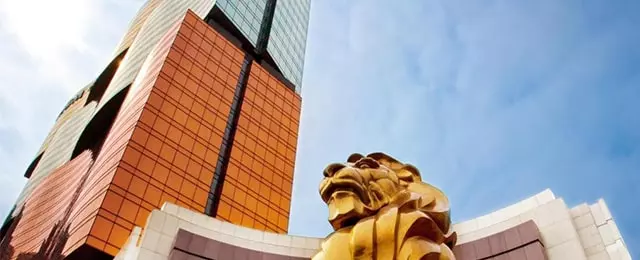 MGM Grand Macau is located on the waterfront in a prime location within the district of Macau and its gaming floor covers 221, 952 square feet. The hotel has 35 floors and its design is an architectural highlight. The reflection of the see can be seen in the glass, creating a special, magical atmosphere.
There are 1145 gaming machines and 400 table games for all gaming lovers. Some of the games you can enjoy are Craps, Roulette, Slot machines, 3 Card Poker, Video Poker, Baccarat, Electronic Tables, Caribbean Stud Poker, Casino War and many more.
6. The Hippodrome Casino, The United Kingdom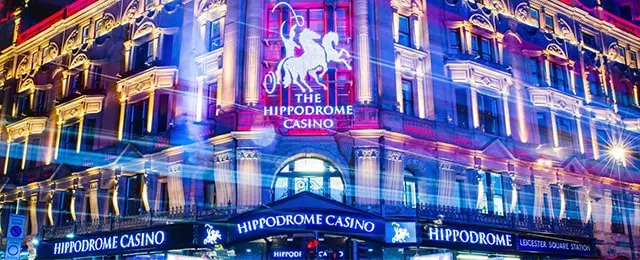 The Hippodrome Casino can be found right on the corner of Charing Cross Road and Cranbourn Street in City of Westminster in London. The building was first used as a performance centre but it has been repurposed many times.
The Hippodrome provides a magical atmosphere which embraces everything that makes the best casinos in the world truly amazing, including the most exciting sport in the world. Undoubtedly, this casino is the best place to watch the NFL in the British capital, with every minute of the game on display. So if you are planning on travelling to London, the Hippodrome is surely a must-stop for every sports fan.
The casino offers the broadest range of casino electronic games, table gaming, poker facilities and slots in the United Kingdom. Some of the most played games are Baccarat, Roulette, Blackjack, Pai Gow, Three Card Poker, Casino War and Dice.
7. Foxwoods Resort Casino, Connecticut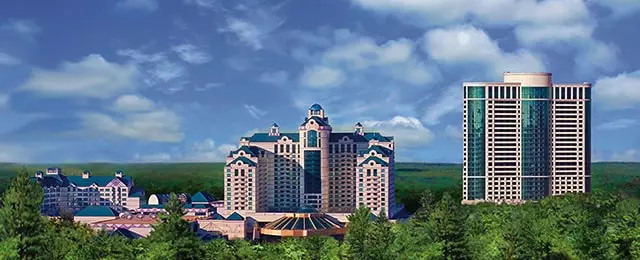 Located in Mashantucket, Connecticut on the Mashantucket Pequot Indian Reservation, Foxwoods Resort Casino is one of the most visited casinos in the world and the second-largest in the US. It features a total of six casinos, two impressive hotel towers, quality shopping, entertainment and dining options so that everybody can find what they are looking for. One of the world-popular restaurants Hard Rock Cafe is also in there. Having 300-plus tables for craps, roulette, poker and blackjack, these casinos are the gaming paradise. What is even more, there are thousands of slot machines, including some of the most popular and in-demand games in the world.
Another great thing about Foxwoods Resort Casino is that it features a big bingo with room able to accommodate up to 5,000 players. Also, if you are not able to make it to the casino just to play bingo, the good news is that you can play online.
With so many slot machines, sometimes it is pretty challenging to choose the one you want to try first. Many slots feature popular celebrities or games. Whether you are happy with the penny slots or you are feeling brave enough to roll big with the $100 machines, this casino has got you covered.
Foxwoods Resort Casino features widely popular games like Pai Gow, Pai Gow Tiles, Craps, Blackjack, Casino War, Caribbean Stud Poker, Let It Ride, Money Wheel, Baccarat, Roulette, Crazy 4 Poker and many more.
Here, guests are also given the chance to enjoy every minute of a race, thanks to the ultra-modern digital projection screens. You can try your luck and bet at any of the 200 carrels. Not only can you place bets but also watch live races, get entries, have access to past results or find current odds.
8. Winstar World Casino, Oklahoma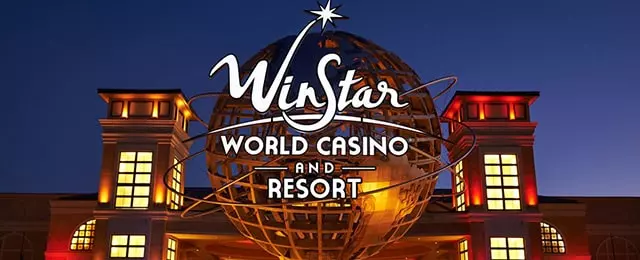 Winstar World Casino and Resort is located near the Oklahoma-Texas state line and it is one of the largest casinos in the world when speaking of gaming floor space. The casino features over 8, 400 electronic games, 100 total table games, a 55-table poker room, High Limit Room, Bingo and Keno. Its gaming space is separated into 8 themed plazas – New York City, Cairo, Vienna, London, Madrid, Rome, Beijing and Paris.
With its off-track horse betting, this casino is just the right place to bet on horse races. It is a good fortune that if you cannot make it to Oklahoma, you are still free to bet on the horses anytime online.
Winstar World Casino offers an exceptional selection of fully authentic casino slots and games such as Roulette, Video Poker, Blackjack and a lot more.
9. Casino Baden-Baden, Germany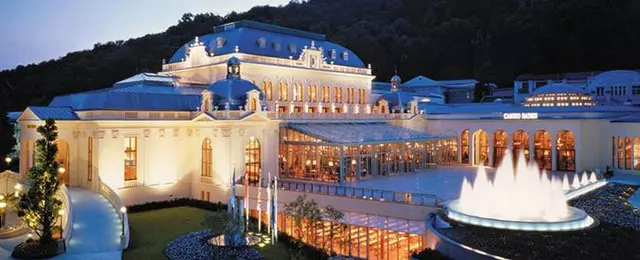 Built in 1824 and positioned in a lovely spa town in Germany's Black Forest region, Casino Baden-Baden is one of the most elegant and beautiful casinos in the world. Because it is closely located to the French border, the internal design is influenced by the grandiose French palaces.
Back in the 19th century, Baden-Baden became a playground of the elite. Bearing in mind that gambling was banned in France, many French would simply go to Baden-Baden to indulge in the game of chance.
Even though the clients are mainly tourists, the place still retains a special aristocratic elegance.
This upscale casino features elegant poker rooms, roulette and blackjack tables but not only. Casino Baden-Baden also features 130 slot machines.
10. Peppermill Resort and Casino, Nevada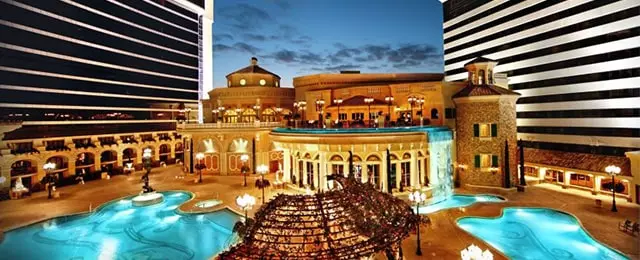 Peppermill Casino is sure to be one of the largest casinos in the US. It is located in Reno, Nevada and provides many and various games and nightlife options. Not only is there a casino but many refreshing places where you would gladly spend some quality time.
Whether you are looking for 4 Card Poker, multi-deck Blackjack or you are simply curious to find out how lucky you are at Roulette, Peppermill Casino in Reno is the best place to do so. This casino is believed to be the luckiest casino pit in northern Nevada. Take a seat, try the hottest slot machines or enjoy a game of video poker at this casino and you will feel an amazing atmosphere.
Partly thanks to the liberal gaming rules, this casino has received a number of world-popular casino awards such as Best Casino in Reno and Best Place to Gamble. For those of you who love gambling, Peppermill Casino features single and multi-deck Blackjack, Let It Ride, Craps, Three Card Poker, Four Card Poker, Keno, Pai Gow Tiles, Pai Gow, Baccarat and a lot more. If you are a fan of sports, there is a Race and Sports Book area featuring more than 100 screens to watch every minute of a game.
Peppermill Casino takes pride in offering the newest, most in-demand slots and video poker. The casino has been voted "Best in Reno" in a number of slot machine categories. Besides, it features a High Limit Slot Area, Poker Room, High Limit Table Games area, all of which are beyond luxurious.
11. The Empire, The United Kingdom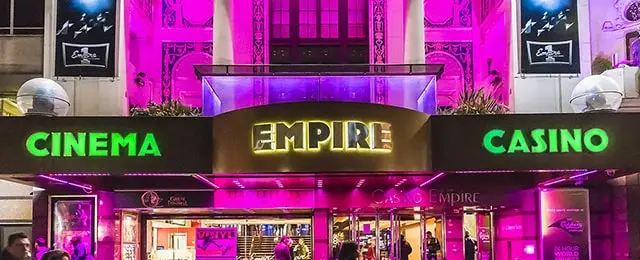 The Empire is located in London and is one of the biggest casinos in the UK. The casino opened in 2007 and soon became one of the most visited casinos in the British capital. Featuring over 5, 000 of the most popular games in the world, including table games, half-mile harness racing track and of course some of the hottest slot machines. The Poker room hosts World Series of Poker events on a regular basis.
Whether you choose to play the classic Blackjack or spin to win on American Roulette, you are sure to be caught up in the excitement and thrill, taking comfort in knowing you are being looked after by the most professional players in the business.
At The Empire, you will find 40 slot machines and 88 electronic roulette terminals. The casino is open 24 hours a day so that you can always touch to its magic. It features some of the latest and greatest games of all time, such as Book of Ra Deluxe, Dolphin's Pearl Deluxe, Cleopatra and Lucky Lady. Besides 2 Auto Wheels, 4 Live games and 50 Progressive Roulette machines, there are also many electronic games to choose from so that you can never get bored. The Empire has 13 Blackjack tables and the dealers are on hand anytime you would like to try your luck. In the casino, there are 8 Punto Banco tables. You are welcome to join the game anytime!
12. Sun City Resort, South Africa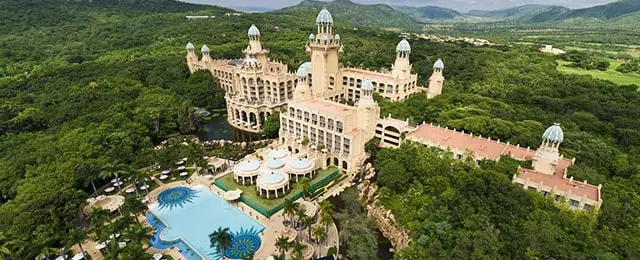 Sun City Resort is located in the North West Province of South Africa. Even though it is more resort than a casino, it is still one of the most visited places with a satisfactory gaming space with many thrilling casino games. Find out whether odds are in your favour!
With 35 table games, 825 slots, high-class dining and 5 hotels, Sun City is the jewel in the African crown! If you are into golf, the resort offers two 18-hole golf courses to master the sport and work on your strategy for betting.
The slots in Sun City offer something for everybody thanks to the wonderful variety of progressives and the most advanced smart-card technology. From American Roulette to Blackjack to Baccarat, the casino has tables to provide guests with hours of excitement and entertainment.