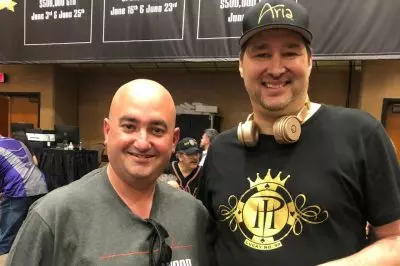 Kenneth Strauss, a poker player who attended an event from the World Series of Poker circuit last month, was indicted on terrorism charges on Thursday after posting threats on social media against Las Vegas casinos. The man was banned by the WSOP for exhibitionism and later from a casino for allegedly trying to lure a child at the resort's pool.
Strauss, a 45-year-old poker player, was arrested on July 27 at the Trump International Hotel where he checked in two hours earlier. According to the police report, the man told the hotel staff that he needed a place to stay after he had been kicked out of the Red Rock Casino Hotel. Despite finding that information concerning, the front desk employees checked him in and notified the Las Vegas Metropolitan Police Department of a suspicious person.
Earlier that day, the Police Department responded to a call from the Red Rock, according to which Strauss had attempted to lure an 8-year-old boy in at the pool area. He explained to the officers that he believed he recognized the child from the time he was living in Pittsburgh and gave the boy the number of his room so he could meet with his parents. Due to the accusation, the Red Rock management decided to evict their guest. The allegation is still being investigated, however.
Uhhhhhh what is going on at the #WSOP main event??? Player shoves blind, drops his pants, then throws his shoe on the table 😂 😂 😂(video via @blattsmullet) pic.twitter.com/oHGk5pjlnJ

— Scott Davies (@sdaviespoker) July 5, 2019
Soon after Strauss managed to check in the Trump Hotel, the police received a called from The Venetian regarding a suicidal person. He was almost immediately identified as Strauss and according to the arrest report, he had warned the security not to come near him or he would harm himself and whoever tries to come close to him. The man had left the scene by the time police officers arrived but they were able to track him down to the Trump Hotel where they took him into custody.
The poker player was arrested based not only on the threats he made at The Venetian but also on threatening posts on social media. Prior to his arrest, the police had discovered posts on his Twitter account, in which he wrote that all casinos that had banned him would be "destroyed effective immediately". Another post reads "You will DIE!". That is not all, however, as Strauss had already shocked the poker community earlier this summer.
Player Trespassed from a Casino for Exposing Himself during WSOP Event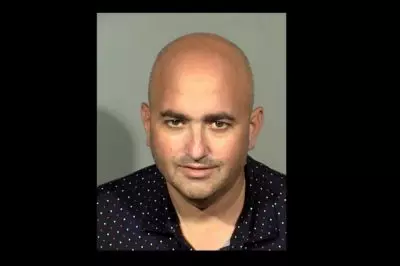 During an interview with the police, Kenneth Strauss told officers he had an "altercation" at the World Series of Poker earlier that month. On July 5, he was playing in a WSOP event at the Rio All-Suite Hotel and Casino where, according to the arrest report, he lost a bet and had to pull his pants and expose himself in public.
And this is exactly what he did but, as Strauss explains, this stunt was not enough to clear things up. He then went to the Luxor Hotel and Casino where he found an empty craps table and stood on top of it, yelling. As this was yet not enough, the man once again dropped his pants and exposed himself. Later, on July 25, he was taken into custody by the security staff at the Aria hotel for trespassing.
https://twitter.com/kpittboy/status/1155226328880123904
When Strauss talked to the police regarding the threatening tweets against Vegas casino resorts, he explained that he was trying to warn his friends about shootings and natural disasters. According to him, his posts on social media were taken out of context. Police officers believe the man to have psychological issues as he was seen talking to himself and repeatedly saying "Kill them all". Strauss is now being held on a $150,000 bail and is scheduled to appear in court for his initial arraignment on September 10.