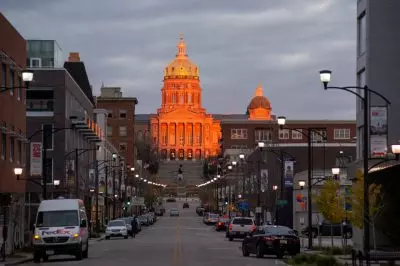 The Iowa Racing and Gaming Commission has approved the final rules and regulations for sports betting as the Hawkeye State is preparing for betting to go live on August 15. Bettors will be able to place wagers on professional, collegiate, and fantasy sports in 18 of all 19 licensed casinos across the state and bet from their mobile devices.
Details for the new form of gambling that will be available legally in Iowa were revealed on Tuesday after the state's Racing and Gaming Commission finalized the regulatory framework for sports betting in a meeting earlier that day. Officials have specified a variety of aspects of betting – from the sportsbook venues and approved sports to the license fees operators will have to pay to offer sports wagering services. Betting officially launches at noon, August 15.
Almost all casinos in the state will be taking bets on sports, the Des Moines Register reported. Of all 19 licensed casinos, Casino Queen in Marquette is the only one without plans to open a sportsbook. Many gambling venues have already started to prepare for the launch date and while some are expected to offer betting on sports within a few months, others already have fully-equipped sportsbook facilities on site.
This includes Prairie Meadows Casino, Racetrack and Hotel in Altoona, which will have an 8,600-square foot sportsbook. The betting facility has been completed for months in preparation for the official launch date for sports betting in the state, Brad Rhines, Prairie Meadows' senior vice president and chief strategic officer told the Des Moines Register.
On August 15, Iowa will become the 11th state in the country and the first one in the Upper Midwest to offer wagering on sports after the United States Supreme Court lifted the nationwide ban on sports betting last May. Following the historic decision, ten states have joined Nevada in offering legalized sports betting services – New Jersey, Delaware, Mississippi, Pennsylvania, New Mexico, Rhode Island, New York, Arkansas, West Virginia, and now Iowa.
Mobile Betting, Wagering on College, Fantasy Sports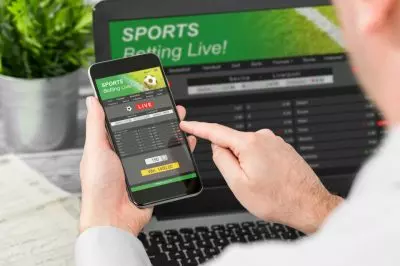 Under Iowa's new betting legislation (Senate File 617), which was passed in April and signed by Governor Kim Reynolds into law in May, people can place bets from their mobile phones.
At least 15 betting operators are expected to launch mobile apps, Iowa Racing and Gaming Commission administrator Brian Ohorilko said. These applications will use geolocation to guarantee that users are within state borders. Bettors from Nebraska, for instance, will have to travel to Iowa to bet from their phones.
Before that can happen, however, betting fans will need to visit one of the licensed sportsbooks in the state and register a user account. This way, operators will be able to verify their customers' age and identity. Betting on sports will be allowed only for individuals aged 21 or older. The in-person registration will be mandatory at least until January 1, 2021. Also, mobile apps are required to offer accessible deposit options, as well as the opportunity for users to set betting or time limits on their accounts.
Nearly all forms of sports betting are allowed, including wagering on professional sports and collegiate sports. Sportsbooks will offer in-game propositions but they cannot be tied to players or teams that compete for or against a college or school in Iowa. Daily fantasy games on college sports will be available after May 1, 2020.
To offer legalized sports betting, casinos in Iowa are required to pay a $45,000 license fee and annual renewal costs $10,000. The law also imposes a 6.75% tax on casinos' hold but has no provision for the so-called "integrity fees" demanded by professional leagues.