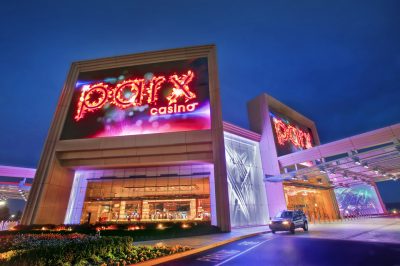 After winning the fourth license for a satellite casino in Pennsylvania, Parx Casino has not yet determined a location for building the new mini-casino. On Wednesday, the operator announced it had scrapped the plans for a tract just outside Shippensburg in western Cumberland County and was seeking an alternative site.
Parx Casino's parent company, Greenwood Gaming and Entertainment, has already received approval by the Shippensburg Township for the construction of a mini-casino at the Interstate 81 corridor near Shippensburg. The decision followed a public hearing in March, which gathered many community members, business leaders, and government officials who expressed opposing views on the casino project. While some saw the casino development as a much needed economic boon, others focused on the negative impacts of a gambling hall on the small town and the surrounding Amish communities.
Still, Greenwood Gaming and Entertainment was given the green light for the Shippensburg site, which would be built under a one of the five "Category IV" licenses auctioned off by the Pennsylvania Gaming Control Board last year. The other winners of satellite casino licenses are Hollywood Casino at Penn National, which plans a $111-million project in Morgantown, Mount Airy Casino, which announced a mini-casino in Big Beaver, Stadium Casinos LLC and its Pittsburgh casino, and Penn National, which will have a mini-casino in York.
Apparently, the company has found issues with the location and is currently considering several alternative sites. Marc Oppenheimer, Parx's Chief Marketing Officer, confirmed Wednesday that the operator has scrapped the original plan due to "significant issues" with the site. Although he did not reveal further information, a local news publication revealed that Parx officials have been concerned with the results of geological testing of the site.
Change of Site Would Require New Public Hearing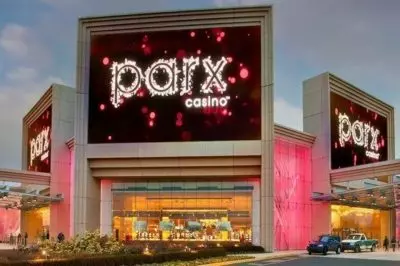 If Greenwood Gaming and Entertainment decides to change the site of the new mini-casino, this would be considered a material change in the development plan, Pennsylvania Gaming Control Board spokesman Doug Harbach explained on Wednesday. Such a move would have to be reviewed once again and the operator would have to hold another public hearing, he added.
However, Harbach said that the Board had not been notified of changes in the mini-casino project. If Parx proceeds according to the plans, the mini-casino would be operated via a Category IV license and would host 475 slot machines and 40 table game seats. In addition, the gambling hall would have a sports betting lounge.
During the public hearing in March, Parx officials said that the new casino would create 200 jobs, both full and part-time, offering an average salary of around $42,000 for full-time positions. According to initial estimates, the Shippensburg Township and Cumberland County would receive approximately $1.8 million in direct host community payments, while the annual boost to the local economy would be around $43 million.