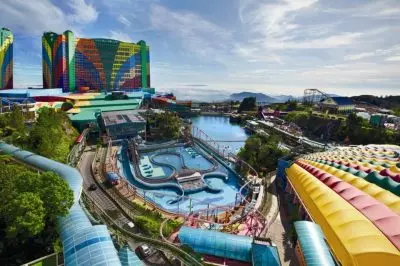 Genting Malaysia Bhd is enjoying a prosperous performance after it crossed swords with Fox and Disney in November 2018 over the opening of a Malaysia-based outdoor theme park.
According to information provided by Maybank Investment Bhd, as the gambling operator proceeded with its theme park project's development, Genting Malaysia now seems ready to open the venue a lot earlier than initially expected. The brokerage believes that the entertainment venue could start operation within the first or the second quarter of the following year.
Genting Malaysia has initially announced that the opening of the venue is expected to take place in the first quarter of 2021, but given that it has started an aggressive hiring program for the park, a date could be scheduled much sooner. Apart from that, the operator has previously shared plans to start hiring staff for the outdoor park facility six to nine months before opening the venue.
The brokerage statement regarding the park's opening pushed the gambling operator's shares higher, making them rise by 5.22%. In its note posted today, Maybank Investment revealed that the earnings estimates for the gambling company remain unchanged, but it removed the 10% discount that was previously ascribed to the sum-of-parts (SOP) based valuation.
Outdoor Theme Park Construction Is 95% Completed as of July 2019 According to Maybank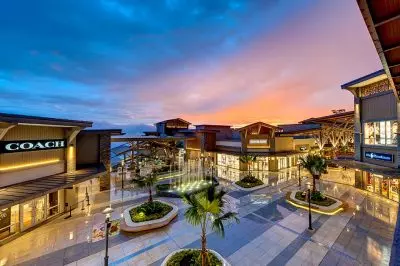 The note of Maybank Investment Bank revealed that Resorts World Genting used the last two weeks to take out full-page job advertisements for the outdoor theme park division in local newspapers. Referring to some non-gaming facilities which the complex will feature, Maybank explained that the park division would oversee both Skytropolis indoor theme park, as well an outdoor theme park which has been operational since December 2018.
Now, Samuel Yin Shao Yang, an analyst from Maybank IB Research, has shared that the outdoor theme park is 95% completed as of July 2019.
Originally, the outdoor theme park was set to be operated under the Fox branding, at the time before Walt Disney Co took over the assets of the popular Hollywood entertainment brand. Currently, the branding of the outdoor theme part is the subject of a massive legal action between Genting Malaysia and Fox/Disney. The lawsuit is worth $1 billion.
Regardless of the quick progress of the project development, the bank institution said that its previous estimates for the earnings of Resorts World Genting would remain in place. According to these estimates, a total of 2.5 million people would visit the outdoor theme park in the full-year 2021, at an average ticket price of MYR100.
Mr. Yin further explained that there is no guarantee whether Genting Malaysia and Fox/Disney would reconcile. He also noted that it remains unclear whether Genting Malaysia would operate the outdoor theme park on its own, partner with other companies or share royalties.