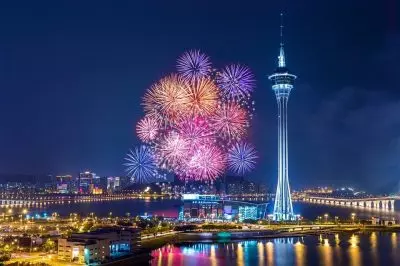 Today, the head of Macau's legislature formally announced his candidacy in the competition to run the world's largest gambling hub over the upcoming five years. The elections for the political leader of Macau are to be held on August 25th. Whoever that is, they are supposed to work in collaboration with the authorities from China mainland and assist in the process of awarding new casino licenses in a process which is closely monitored by both investors and gambling industry officials.
No direct voting in the Chief Executive elections is held. The elections are entrusted to a special election panel consisting of 400 people who are selected for the job.
According to industry experts, the main contender in the elections for a Chief Executive Officer of Macau, Ho Iat Seng, is backed by Beijing authorities. Reportedly, he has also been favored by the country's political elite.
Mr. Ho, who had previously shared plans to run his candidacy, now confirmed during a news conference broadcast on TV that he intended to work to optimize people's livelihood and diversified development. He also said that he would take into account society's position on any matters of importance in case he takes the position of Macau's CEO.
The 62-year-old Mr. Ho, who is one of the four potential candidates expected to announce their candidacy for the position, has shared that he would like to promote economic diversification for the Greater Bay Area. As previously reported, he has no direct connections with the casino industry.
Mr. Ho Does Not Have Connections to Macau's Casino Industry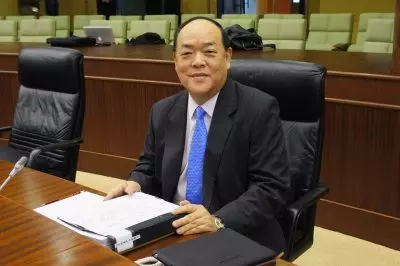 The gambling industry in Macau is very important to the local economy and taxation, but as Ho Iat Seng explained, the sector should be kept in a state of healthy development. As Mr. Ho shared, there has been pressure for the development of some small and medium enterprises in the gaming hub's industry.
For the time being, a number of gambling companies, including Melco Resorts, SJM Holdings, Sands China, MGM China, Wynn Macau and Galaxy Entertainment, hold operating licenses which are set to expire in 2022.
Mr. Ho is considered a prospective candidate for the role of the next Chief Executive of the gambling hub. He would be able to formally become a candidate for the position in July when the nomination process is set to close. The elective process for the CEO selection is to be given a start on August 25th. The second, and final 5-year term of the current Chief Executive of Macau, Fernando Chui San On, is set to come to an end in December.
It still remains unknown whether Ho Iat Seng would face competition and who his opponents would be. As mentioned above, Mr. Ho has not been linked to the former monopolist of the local casino business Stanley Ho or to the first Chief Executive of Macau Edmund Ho Hau Wah.