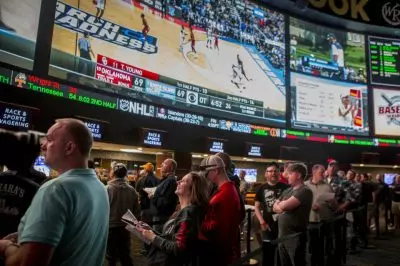 Earlier this month it has become a year since the US Supreme Court made its important decision to lift the federal ban on sports betting, which was imposed under the provisions of the Professional and Amateur Sports Protection Act of 1992 (PASPA). The Supreme Court's ruling provided US states with permission to decide whether to add sports betting to their existing gambling sectors or prevent the further expansion of the industry within their borders.
Now, a year later, TV networks have started to demonstrate their interest in the possible integration of gambling into their programming.
Only a week ago, ESPN revealed that it has named Caesars Entertainment as its official odds data supplier across its TV and digital platforms. In order words, viewers are set to soon start seeing Caesar's branding on ESPN programming. In addition, gambling-related content will be regularly produced in an ESPN production studio established at the Linq Casino.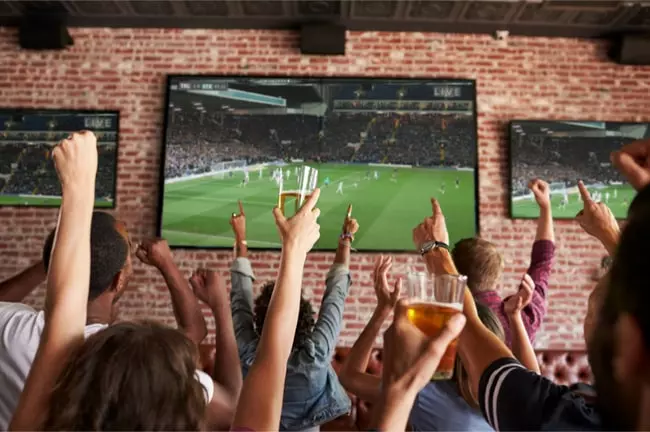 Several TV Networks Have Already Shown Interest in Gambling Integration
This is not the only example of TV networks' interest to take advantage of the expanding gambling sector of the country.
Before ESPN's announcement of its recent deal with Caesars Entertainment, the AT&T-owned Bleacher Report inked a deal with Caesar's under which a branded production facility is set to be built. On the other hand, Caesar's is also the official casino of the National Football League (NFL).
But that is not all. Another memorable event from last week was the Fox BET partnership announced between The Stars Group and 21st Century Fox. The announced deal is to end up with the establishment of applications for both sports betting and free-to-play contests. In addition, as part of the deal which could last as long as two decades and a half, 21th Century Fox will be provided with the opportunity to purchase up to 50% of the Canadian gaming and online gambling operator.
As previously announced by Fox BET, two applications will be launched in the upcoming months. As mentioned above, a free-to-play app will provide players who manage to correctly pick game outcomes with cash prices. Another application will allow punters to make live bets on a variety of sports events.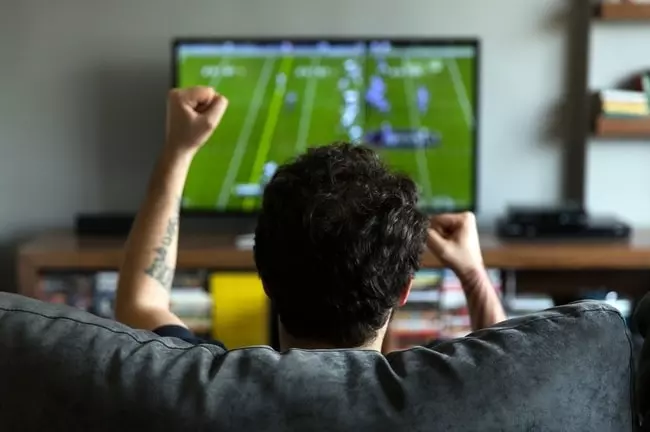 Liberalized US Sports Betting Market Attracts Foreign Gambling Companies, Too
It seems that local media companies are expecting legal sports betting to soon become available in most US states. Such a projection has already been made by the majority of the sports leagues, which have already seen the great potential of the newly-opened sports betting market to help them compensate for falling ratings on traditional broadcast and cable partners.
As CasinoGamesPro, the professional sports leagues in the US have now been aimed at getting their portion of the lucrative sports betting market through the so-called "integrity fee" – a portion of the gambling revenues generated by sports betting operators. Similar discussions are expected to arise around esports as sports betting continues to expand in the country.
A number of states have already legalized sports betting to take advantage of the new form of gambling by offering it legally as part of their gambling sectors. Several other states are expected to start taking wagers by the end of 2019, and all except for six states have already seen pending legislation attempts under consideration.
The recently liberalized US sports betting market has also become a place of interest for British gambling companies which have been trying to consolidate their presence globally in order to compensate for the decline reported by their domestic market's retail operations following the UK Government's crackdown on the controversial fixed-odds betting terminals (FOBTs) which was officially enacted in April 2019.
For example, the UK gambling operator William Hill decided to act early and set up a presence in Las Vegas a few years ago. Currently, it owns 108 of the total 190 betting outlets situated in Sin City. William Hill has also joined forces with the Monmouth Park Racetrack in the state of New Jersey, again ahead of the US Supreme Court's decision. The British gambling company has also partnered with International Game Technology (IGT) in order to create a sports betting solution for US lottery operators.
Ireland-based online gambling operator Flutter Entertainment, previously Paddy Power Betfair, has also been focused on making partnership deals in the US. Currently, the bookmaker is a board-level member of the American Gambling Association (AGA), along with another British gambling company, GVC Holdings, which announced a $200-million joint venture agreement with MGM Resorts International last summer.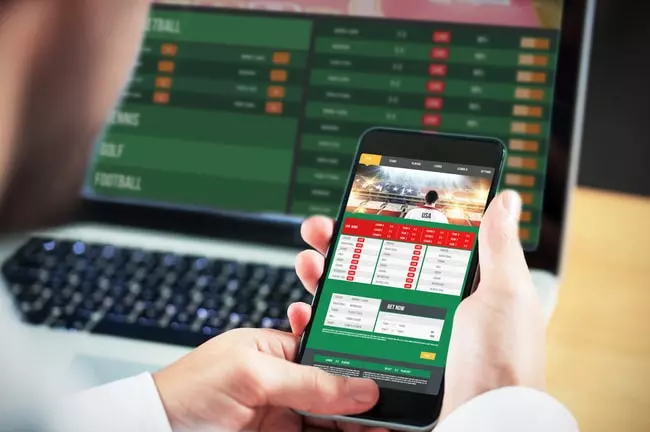 President Trump's Administration Remains Focused on Restricting Further Growth of US Gambling Market
As CasinoGamesPro has previously reported, the Professional and Amateur Sports Protection Act of 1992 (PASPA) had effectively made illegal sports betting across the country, except for a number of states, including Delaware, Nevada, Montana and Oregon. The change brought by last year's ruling of the US Supreme Court has provided each state with the chance to decide on the fate of sports betting by adding the new form of gambling to their legal gambling sectors or not.
Unfortunately, since taking office, President Trump's administration has demonstrated certain intolerance to gambling. Initially, President Trump entitled Jeffrey B. Wall with the task to block the decision of the Supreme Court in order to keep sports betting away from the state of New Jersey. This effort, however, failed.
It still remains unclear whether President Trump will manage to secure a second term and if yes, what impact will such a term have on the industry and US gambling legislation. Once a casino magnate, now the President seems determined to put massive restrictions on the industry in order to reduce its further growth.