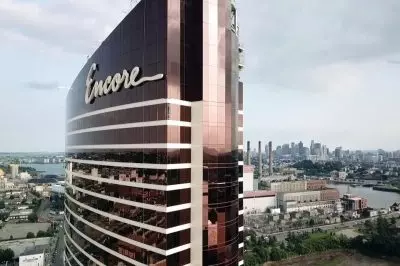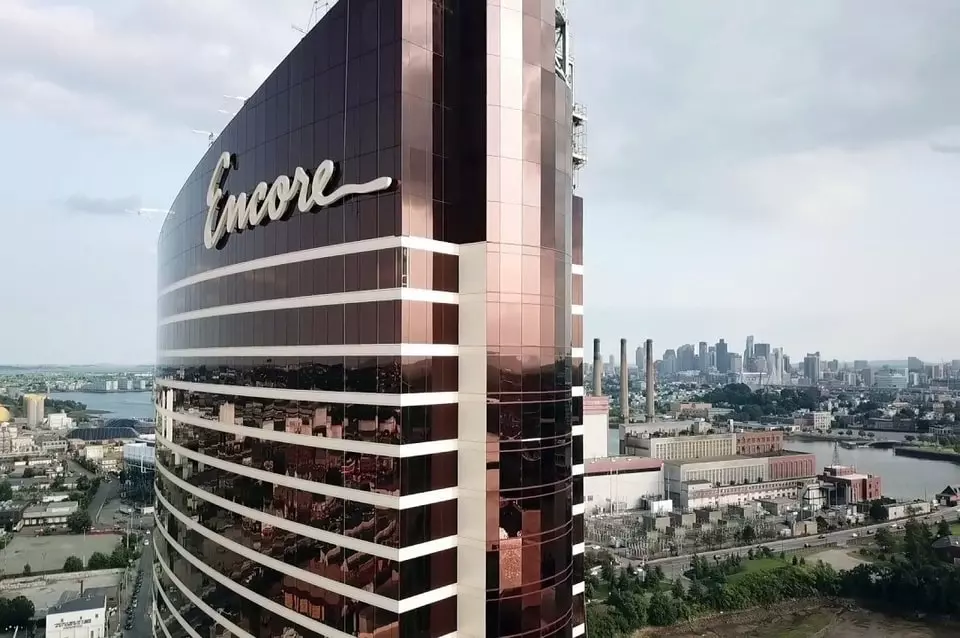 Yesterday, the Massachusetts Gaming Commission voted 4 to 1 to allow Everett's Encore Boston Harbor Casino to serve alcoholic beverages to its patrons who are actively gambling until 4:00 AM.
The only Commission member who voted against the measure, Eileen O'Brien, commented that discussions of Encore's alcohol license expansion should take place a few months after the venue is opened, probably six months later. Ms. O'Brien further shared that her opinion on the matter remains the same from the time when MGM asked for the same thing.
After some days of uncertainty, official representatives of Encore Boston Harbor informed the state's gambling regulator that the $2.6-billion Everett's casino of the company is set to start operation in June, as originally scheduled. At the Commission's meeting yesterday, Robert DeSalvio, President of Encore Boston Harbor, explained that the casino is to open its doors to the public on June 23rd.
The confirmation made by Mr. DeSavio came about 12 hours after the casino operator's parent company Wynn Resorts and MGM Resorts revealed that negotiations for the proposed acquisition of the Everett property by MGM were unsuccessful. About a week ago, on May 17th, the two gambling operators revealed that preliminary discussions regarding a possible sale were on the table.
Everett's Encore Boston Harbor Casino to Open Doors on June 23rd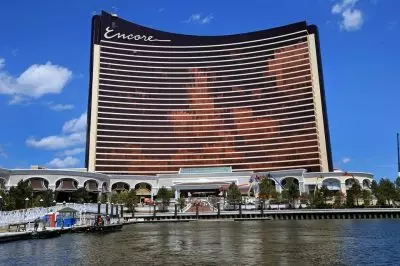 The news of the potential sale ended up with concern for local officials in both Springfield and Everett over the past week. Had the Everett Casino been purchased by MGM, the operator would have had to dispose of the MGM Springfield property which only started operation in August 2018.
On the other hand, the news that the sale talks failed seemed to be welcomed by the Massachusetts Gaming Commission that has been monitoring the potential deal.
Apart from other issues associated with a possible acquisition deal, such as a license transfer, there was also the matter of serving alcohol to casino patrons. Once the two negotiating companies made their statements regarding the failure of the potential deal, the Massachusetts Gaming Commission got to the review and approval of changed plans and personnel policies for the Encore Boston Harbor venue.
As a matter of fact, the Commission's permission to the casino to serve complimentary alcoholic drinks on the gaming floor to the active patrons between 2:00 and 4:00 AM was one of the most significant issues discussed. The company's application for alcoholic beverage service was also backed by Everett Mayor Carlo DeMaria at the beginning of the week. In comparison, MGM Springfield has the same 4:00 AM permission.
Now, Everett's casino is preparing to meet its first visitors on June 23rd. Mr. DeSalvio has shared that the company expects a significant number of people to come to the casino and further explained that there will be three eight-hour "test days" before the venue's opening.