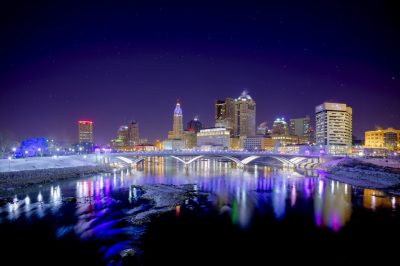 Ohio's General Assembly is believed to eventually legalize sports betting in the state but it is still unclear whether it would happen before the end of 2019 as two competing bills are currently under consideration. The House and the Senate proposals, namely HB 194 and SB 111, are currently clashing over several issues, including who would regulate the future betting operations in the Buckeye State.
Last week, lawmakers held the first hearing on sports betting legislation at the Ohio House Finance Committee and the bill sponsors State Representative David Greenspan, Republican, and State Representative Brigid Kelly, a Democrat, said they were optimistic about passing their proposal through the House quickly. Under their bill, the Ohio Lottery Commission would be authorized to regulate sports betting operations that would be allowed in up to 1,000 locations across the state. Kelly's testimony on Thursday revealed that $150 billion is spent on sports betting every year in the US.
Despite the bipartisan support of the House proposal, however, the Senate has also come up with strong draft legislation that would allow sports wagering in Ohio. Senator John Eklund, R-Chardon, sponsor of SB 111, believes that his bill is way more fitting as it calls for the Ohio Casino Control Commission to oversee the sector. According to an opinion piece by Eklund, published Monday in the Columbus Dispatch, the casino regulator already has the required experience, expertise, and trained staff to monitor and control the sports betting activities, which would be allowed only at the state's 11 licensed casinos and racinos.
Under SB 111, licensed gambling establishments would be able to apply for a sports wagering permit. They would be allowed to offer sports bets in their facilities, as well as on the Internet via dedicated sports betting websites. Wagers would be accepted only by individuals who are at least 21 years old and who are located in Ohio. Unlike the House betting bill, Eklund's proposal envisions a closely regulated sports wagering operation in the state, with casinos and racinos setting aside separate, secure sportsbook facilities within their premises.
Moreover, the Senate version of the legislation provides tools for identifying problem gaming, various questionable practices, and underage gambling, Sen. Eklund believes. In contrast, the House proposal has no Internet wagering provisions, although Representative David Greenspan admitted he intends for mobile sports betting to be allowed under his bill.
House Bill to Allow Sports Bets at Unprecedented Number of Venues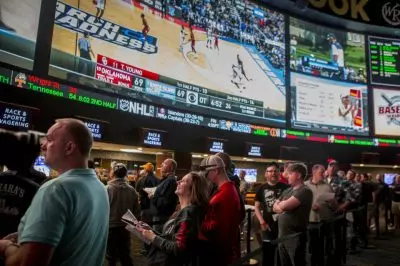 The Senate proposal, which was introduced back in March, restricts the sports wagering operations to only licensed casinos and racinos in the state. The House version, presented in April, however, is much more liberal, allowing for up to 1,000 venues to host sports betting. According to the proposed legislation, along with the gambling facilities, already established across the state, veteran's halls and fraternal organizations would be able to apply for a permit.
Compared to other states, this is an unprecedented number of venues but bill sponsors say that the idea is to generate more resources for schools. Ohio's 4 casinos and 7 racinos would have to pay a licensing fee of $100,000 and a 100,000 annual renewal fee, whereas fraternal organizations and veteran's halls would be required to pay $1,000 in a license fee and another $1,000 in an annual renewal fee. All venues would have to pay a tax of 10% on gross gaming revenue and this funding is intended for schools and educational initiatives.
Sen. Eklund notes that the House bill, however, would only create more bureaucracy and would require new government structures to be formed for something that the Ohio Casino Control Commission is already doing. His bill, which is co-sponsored by Sen. Sean O'Brien, D-Campbell, would require casinos and racinos to pay a $10,000 license fee and $100,000 every five years after that. The tax would be 6.25 percent on gross income from betting.