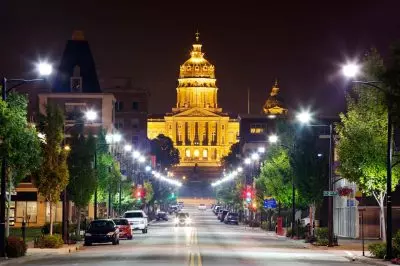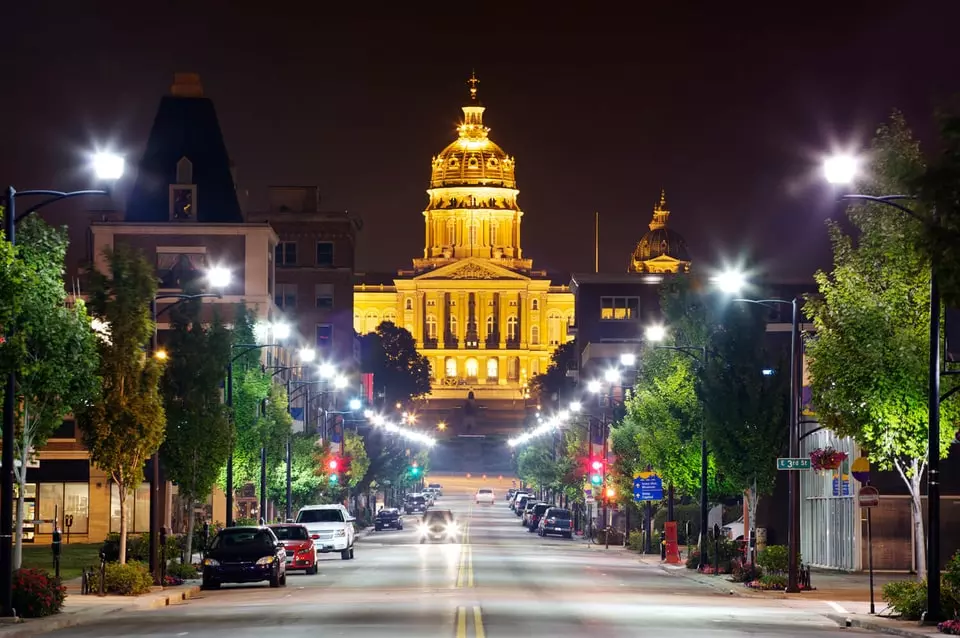 Iowa is to join other US states which already offer betting on professional and collegiate sports, as the Iowa Senate passed a bill aimed at the addition of the new form of gambling. As explained by a local legislator, now, the proposal is heading to the Iowa House where it could soon be discussed.
The US Supreme Court cleared the way for states to make sports betting legal in case they wanted to. This year's legislative session of Iowa lawmakers has put the matter for consideration after a bill was filed as a proposal. Yesterday, the proposed measure moved closer to being turned into law after the state's Senate passed the bill with 31 to 18 votes. The proposed bill got support from 19 Republican and 12 Democratic senators.
The fact that no public debate was held on the proposal before the vote took place, was unusual. Senator Roby Smith was the only lawmaker who spoke about the bill, sharing his support for the proposal. Smith explained that the Iowa Legislature's main task was to establish the proper regulatory framework which guarantees a safe and reliable sports betting sector.
Sports betting has been promoted by its supporters who have pointed out that this form of gambling is already taking place illegally in Iowa, so it would be better of the state to make the activity legal and take advantage of the sector's regulation and taxation.
The Bill Could Get Sufficient Support in Iowa House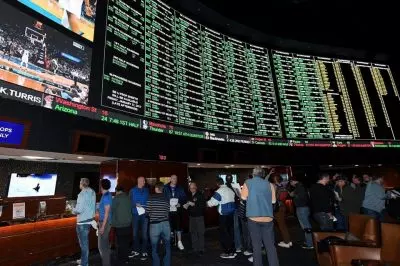 The proposed bill, called Senate File 617, seeks to make sports betting on professional and college sports legal in Iowa. In case that the measure is turned into law, it would see sports betting available both off- and online in the state, with the activity set to be monitored and regulated by the state commission which currently regulates horse and greyhound racing – the Iowa Racing and Gaming Commission.
In addition, daily fantasy sports (DFS) providers such as FanDuel and DraftKings will also be officially given the nod as part of the new piece of legislation. Under a late change brought to the proposed bill, daily fantasy sports betting on college sports was excluded from the provisions of the bill.
Under the provisions of the proposed bill, casino venues which offer sports betting services would be required to pay annual fees, as well as a 6.75% tax on their sports betting revenue. The sports betting license fee is set at $45,000, while the renewal fee costs $10,000.
Dear Iowa,

Can we get this sports betting stuff going already?

I've got money to lose.

Signed,

Future Degenerate Gambler

— Cory (@CoryMark1990) April 12, 2019
As confirmed by the chairman of the House Committee, Representative Bobby Kaufmann, has revealed that leaders in the two chambers joined forces to work on the bill. That could be a hint that the proposed piece of legislation has gathered enough support to get the House's approval and proceed to Governor Kim Reynolds' desk.