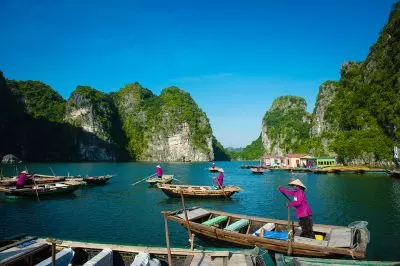 Vietnam prepares to offer local people access to casino gambling on Phu Quoc Island through a three-year pilot program which is set to kick off in 2019. As Phu Quoc authorities revealed, the program set-up follows an approval granted by the central government and will be especially given to the island which is a popular tourist destination in the country.
The central government's approval of casino gambling on the Island could be helpful to other projects to be granted with permission in the country, such as more casinos, as well as horse and auto racing venues.
The facilities of Vingroup, one of the leading real estate developers in Vietnam, were chosen to host the casino pilot program. Currently, the operator already has developed related facilities on the Phu Quoc Island. The capital investment in the casino has been estimated to over $2 billion, with the project that is funded by the Vingroup subsidiary Phu Quoc Tourism Investment and Development is set to be unveiled as part of an ecotourism and entertainment complex on the Island.
The resort and entertainment complex which is to host the casino has already been completed and is now waiting to be provided with an official operating license. According to a source of Vingroup, it is scheduled to start operating early in 2019. This is a considerable delay from the initially planned opening of the venue which was set for December 2017 but for the time being, the process to issue casino licenses in Vietnam takes a number of steps and could be a lengthy one.
Vietnamese Casino Players to Face Certain Restrictions, Too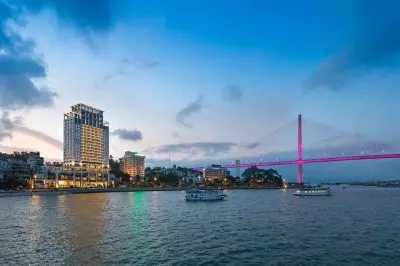 The central government gave its approval for the Phu Quoc casino facility after spreading illegal gambling was put under fire. In March 2017, the authorities gave a permission to local people to gamble in home in principle. Still, the competent bodies are working on some details, including the casinos which will be allowed to take part in the first stage of the pilot casino gambling project.
Of course, there will be some restrictions for players, too. In order to be able to gamble in casinos, players must be at least 21 years old. Vietnamese people who want to use the casinos would also be required to prove they have a monthly income amounting to more than VND10 million ($428) and that they have no criminal record. In addition, casino players will have to pay an entry fee amounting to $50 and purchase a monthly permit for gambling in the Phu Quoc Island casino at the cost of $1,110.
For the time being, seven casino projects have received a license for operation in Vietnam. These are Lao Cai Province-based Aristo International Hotel & Casino, Doson in Haiphong, Danang-based Crown International Club, Bac Ninh-hosted Phoenix International Club, Royal International Gaming Club and Loi Lai Casino situated in the province of Quang Ninh, and Ba Ria-Vung Tau Province's Grand Ho Tram Strip.
Three other casino projects, which have attracted various investors from Macau, Hong Kong, Vietnam, Singapore, Australia and Canada, are currently either under construction or awaiting their operating licenses to be granted by the government. These are the Phu Quoc Island-based Corona Resort & Casino, Nam Hoi An in the province of Quang Nam, and Hue-based Laguna Lang Co.