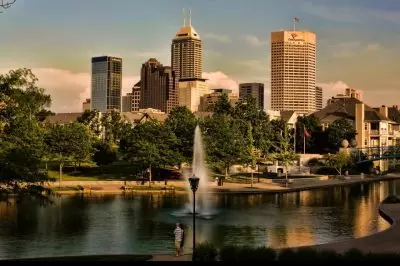 Legalization of sports betting seems to have been in motion in the state of Indiana. However, before it is turned into law, local legislators need to consider some aspects of the issue.
The regulation of sports betting has been considered by Indiana legislators for some time, as the head of the state's Casino Association, Matt Bell, has recently revealed. Still, local lawmakers need to take into account various issues before officially greenlighting the new form of gambling in Indiana.
First, the array of sports on which betting should be allowed needs to get clarified. One of the most controversial types of sports betting that needs to see a lawmakers' decision is in-game betting and the extent of so-called prop bets. Also, the situation with betting on in-state teams and high-school games needs to be clarified.
Another issue that has to be considered by local lawmakers has been the minimum age for placing a wager on sports events within state borders. Currently, Indiana sets a minimum age of 21 for casino gambling. On the other hand, citizens over 18 of age are allowed to buy lottery tickets and place bets on horse racing. So, what would the minimum age at which Indiana residents will be able to place a sports bet? That remains to be seen, but the bill unveiled by Senator Jon Ford in the most recent legislative session sets a minimum age of 21, which has been supported by the representatives of the local casino industry.
Licensees, Types of Bets, Regulation and Taxation Issues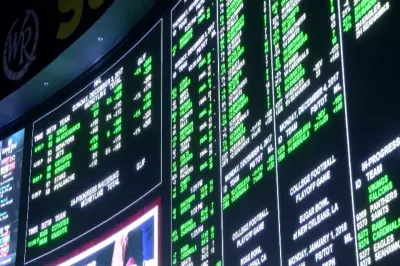 The issue related to sports betting licenses, however, has been a more controversial one. The Casino Association of Indiana has been willing to see sports betting limited to those companies which currently hold casino and racino operating licenses. Representative Alan Morrison revealed that he had been reached by people who are interested in operating sports betting in the state but explained that these people were not related to any casino or racino venue.
It still remains unclear whether the state of Indiana would allow only in-person sports bets to be placed at retail facilities or sports betting operations will be available through mobile devices, too. According to Mr. Bell, limiting sports betting services only to brick-and-mortar operations will result in an expansion of the black market.
Despite the fact that it is currently legal for Indiana residents to make horse racing bets online, the local casino sector has backed the idea of punters registering for a mobile account in person at a casino venue.
It is yet unclear whether professional sports leagues will be given a chunk of the expected revenue as they have desired, or not. Recently, sports leagues have required to get a so-called "integrity fee" from sports betting revenue, claiming that without them there would not have been sports teams to bet on. They have required such fees from a number of states so far, but they still remain out of the picture for the time being.
Regulation and taxation of sports betting in the state has also been a widely-discussed topic that needs further consideration. Currently, the local casino sector has been backing a single-digit tax on gross sports bets, with a previous sports betting bill proposing a 9.75% rate.