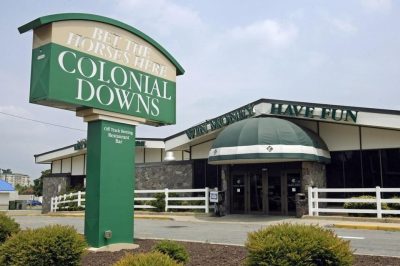 Yesterday, a groundbreaking ceremony for the new off-track betting venue, which is to be hosted by the city of Richmond in 2019, was held. The facility is expected to officially start operation in June 2019.
Colonial Downs made a $41-million investment into the new horse betting facility which is to be named "Rosie's Gaming Emporium". The betting parlor will be part of a larger venue situated on a total space of 140,000 square feet which is to offer 700 horse racing games, 30-seat off-track betting facility, a dining area, a bar and a gift shop.
We're opening the doors early 2019! #ComingSoon

— Colonial Downs (@ColonialDowns) November 14, 2018
According to projections, the new facility is set to contribute around $15 million for the state of Virginia and an amount of up to $4 million for the city of Richmond. Market experts have forecast that the new betting venue will attract more than one million visitors, which would basically make it the most significant economic project for the District in years.
Some have been considering the project for a lot more than simply a gambling facility and have been saying that the new facility was part of the steps that would bring back horse racing to the city and will generate a spark for the overall economic development of the city's southside. In addition, the operator revealed that it is hoping to be beneficial for the surrounding area, as it has pledged to donate a total of $500,000 to Miles Jones Elementary over the next few years.
New Colonial Downs Project to Boost Region's Economy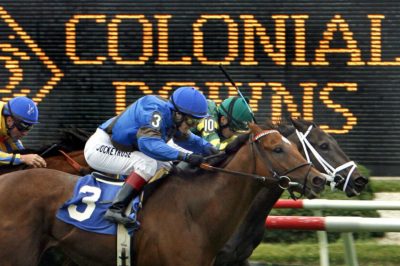 Back in September, Richmond City Council officially gave the green light to Colonial Downs' project to transform the old K-Mart building into an off-track horse racing betting facility.
Revolutionary Racing acquired Colonial Downs in April from Jacobs Entertainment, which was the original owner of the track. The track was shut in 2014 and surrendered its operating license, which has been considered a major blow for the racing industry of the state.
Now, the new owner's plans have been associated not only with gambling, as it has been considered beneficial for the region's economy. The project is expected to create 150 to 200 jobs featuring an average salary amounting to more than $40,000. As mentioned above, the tax revenue which is expected to be brought to the city will exceed $15 million every year, while the city will probably get up to $4 million annually.
There have been some concerns that the new gambling facility might boost crime rates in the region, but representatives of Colonial Downs held community meetings to face these fears and promised that they will take care to ensure adequate security measures. The new owners of the off-track betting venue also aim at adding similar facilities in a number of other places, including the town of Vinton, Chesapeake and Hampton.