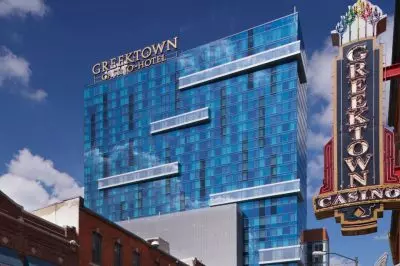 Billionaire and Cleveland Cavaliers owner Dan Gilbert is selling Greektown Casino for $1 billion. He has reached an agreement with Pennsylvania-based Penn National and VICI Properties Inc. for the Detroit Downtown casino, which is one of the three casino resorts in the city.
On Wednesday, Jack Entertainment LLC, owned by Dan Gilbert, announced it has agreed to sell Greektown Casino in a massive $1 billion deal that does not include its other gaming properties in Cleveland and Cincinnati. The two buyers are casino operator Penn National Gaming, which has a large portfolio of gaming and entertainment facilities across the United States, and VICI Properties Inc., publicly traded real estate investment trust based in New York.
The deal was inked late Tuesday and requires approval from state and federal regulatory bodies. Under the agreement, VICI Properties will become the owner of the land and real estate assets of Greektown Casino for approximately $700 million. Penn National Gaming Inc., on the other hand, which already owns and operates around 40 properties across the country, will acquire the operating assets of the casino for approximately $300 million.
Gilbert, who is co-founder and owner of the largest online mortgage lender Quicken Loans, bought Greektown in 2013 through his Detroit-based urban gaming company Jack Entertainment. In September, he was said to be trying to exit the gambling industry by selling some of his casino properties. Back then, Bloomberg cited unnamed sources saying that Caesars Entertainment Corp. is one of the companies that had expressed interest in acquiring some of the properties. Representatives of all parties declined to comment.
Along with Detroit's Greektown Casino and Hotel, Jack Entertainment also owns or operates Turfway Park in Kentucky, Jack Thistledown Racino in North Randall, Ohio, as well as the two Jack casinos in Ohio, in Cincinnati and Cleveland. In addition, the company is in partnership with Caesars Entertainment for the operation of Horseshoe Casino Baltimore and has interest in Caesars Interactive Entertainment.
Interestingly enough, the speculations have become a reality, as one of Greektown's buyers, VICI Properties launched in 2017 as a spin-off from Caesars Entertainment Corporation. This was a part of the Chapter 11 bankruptcy reorganization of Caesars Entertainment Operating Company.
Investing in Downtown Detroit Projects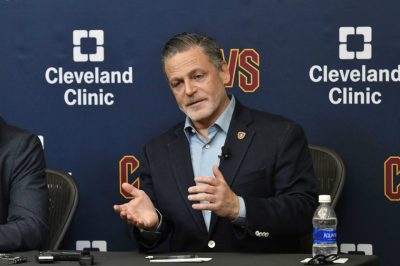 The capital proceeds from the sale will be used for strategic investment in Detroit real estate and business development, according to the official release by Jack Entertainment. Dan Gilbert and his family of over 100 companies are targeting a wide variety of projects in Downtown Detroit. In an interview for the Detroit Free Press, the businessman said he would be focusing on the launching and development of start-ups and businesses, which would create employment opportunities and revitalize the city.
Gilbert, who also owns the Cleveland Cavaliers basketball team and is worth an estimated $7.8 billion, acquired Greektown Casino shortly after its bankruptcy and made huge investments into the property. The casino resort opened for the first time back in 2000 and today, it employs around 1,800 workers. Being one of the three such properties in the city, it is home to approximately 2,700 gaming machines, 60 table games, and a poker room. It features three restaurants and seven fast food outlets, a coffee shop, and four bars, while its 30-story hotel tower has 400 rooms.
Its sale is expected to close in mid-2019 pending approval from Michigan Gaming Control Board. This is not the first time Penn National and VICI Properties are entering a strategic partnership of this kind. In June, the two companies agreed to acquire the Margaritaville Resort Casino in Bossier City, Louisiana, with VICI buying the real estate for $261 million, while Penn National purchasing the operating business of the casino. It would lease it from Vici for $23 million per year.