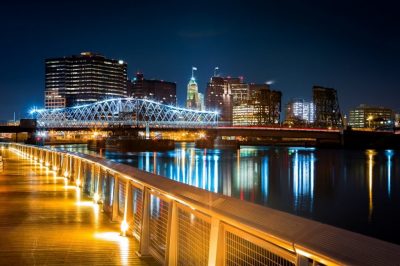 FanDuel, the US-based affiliate of the Irish gambling operator Paddy Power Betfair has extended its sports betting services in the state of New Jersey. The company has started offering sports betting on smartphones to local customers.
The sportsbook application was officially launched by FanDuel this weekend to allow New Jersey residents to place bets on a number of sports events by using their smartphones and personal computers. The technology is provided by GAN, a gambling technology and services developer based in London and Dublin.
"FanDuel is creating a new genre of entertainment and sports betting is another way we can bring fans closer and more engaged with the games and teams they follow." – Matthew King, CEO of FanDuel
The move has come as the next effort of Paddy Power Betfair's US affiliate to consolidate its presence on the newly-opened sports betting industry of New Jersey, which has been one of the first US states that allowed gambling operators to offer sports betting options following the liberalization of the US sports betting sector.
After the US Supreme Court announced its decision to lift the federal ban imposed by the Professional and Amateur Sports Protection Act (PASPA) of 1992 in May, the Irish gambling giant has formed several alliances aimed at providing it with a more expanded presence in the country and its sports betting market, which had been estimated at about $120 billion. Currently, Paddy Power Betfair owns a 61% stake in FanDuel following a merger agreement to merge their US businesses.
Paddy Power Betfair Faces Tough Sportsbook Competition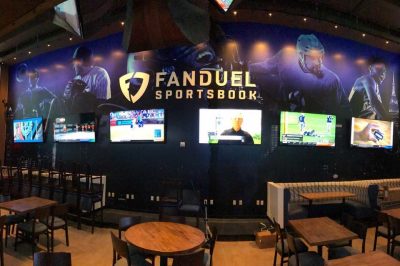 The Sportsbook application of FanDuel offers various betting options to its customers, including money lines, parlays, point spreads, over/unders, round robins, prop bets, and live in-game bets. In addition, customers are given the opportunity to make quick calculations on their possible winnings before their wager is actually placed thanks to the special Betting Slip feature.
The US business of FanDuel also offers sports betting options in New Jersey at Meadowlands Racetrack.
Since June 2018, punters in the state of New Jersey have been able to bet on sports events at six already existing casinos, as well as at two racetrack facilities. According to market estimates, an overall amount of $40 million was wagered on sports by New Jersey residents in July 2018.
Some market experts have shared their opinion that the Irish gambling operator will probably face increasing competition as sports betting is expected to continue its nationwide expansion. According to the industry analyst firm Eilers & Krejcik, the state of New Jersey could end up with over 20 licensed gambling companies offering sports betting options by the end of 2018.
A number of other gambling companies have also unveiled sports betting offerings in the US. William Hill, which has recently revealed a sports betting partnership agreement with Eldorado Resorts, started offering online sportsbook option only last week.