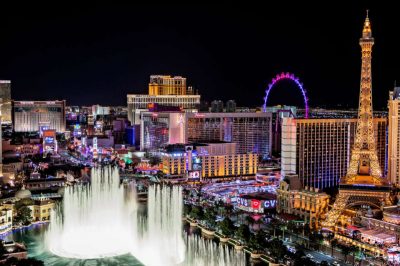 The gaming revenue across Nevada dropped in July for the first time in six months, driven mostly by casinos on the Las Vegas Strip, where gaming win shrunk to $533.1 million. Due to the lower convention attendance, there was also a decrease in the visitor volume in Las Vegas. New Jersey, on the other hand, saw increased revenues thanks to the two new casinos that opened recently in Atlantic City.
The latest figures released Thursday by the Nevada Gaming Control Board show that casinos won $996.44 million in July. Compared to the same month last year, this is a slight decrease of around 0.2 percent, the regulator says on its website. The major reason for this drop was the table games hold during this month, senior board analyst Michael Lawton explains. The hold percentage is the portion of all bets that casinos retain after players' losses. This suggests that players were unusually lucky in July, especially those who played on the baccarat tables, figures show.
Revenues generated by casinos on the Las Vegas Strip fell to $533.1 million, with baccarat tables reporting the lowest hold. In fact, $21.9 million of all revenue decrease reported on the Strip (around $32.5 million) was caused by baccarat tables. However, this is hardly the only reason why Vegas casinos saw lower revenues last month. On Thursday, the Las Vegas Convention and Visitor Authority published the visitor statistics for the month of July. According to the report, visitation saw a 3.4 percent decrease over the same period in 2017.
Last month, 3,659,600 people visited Las Vegas, compared to 3,788,800 people in July 2017. This decrease could be explained by the significant drop in convention attendance, the authority explains, citing a 19.5 percent decrease in people coming for conventions from the figures last year. Some trade shows have skipped Las Vegas this year, while others have postponed their conventions and events for later dates. Citywide occupancy also declined by 3.7 percent year-on-year, as did the revenue per available room – by 8.1 percent from July 2017.
Atlantic City Gains Go to the New Casinos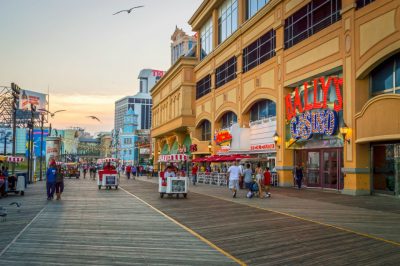 The total gaming revenue generated in July by Atlantic City casinos soared 13 percent to $302.1 million. Earlier this month, the New Jersey Division of Gaming Enforcement published its monthly report, which included two new casinos, namely the Hard Rock and the Ocean Resort. Although total figures show growth in the revenues, this increase is contributed solely to the new properties in town, while the gaming win reported by their rivals have declined.
During their first month of operation, i.e., July, the Seminole Tribe-owned Hard Rock generated $32.7 million in casino revenue, while the Ocean Resort Casino, which is owned by Bruce Deifik, reported revenue of $17.1 million. Both casinos opened on June 28 and since they have not been operational for a few years, their revenues cannot be compared with previous data.
Although it saw a year-on-year decline of 9.9 percent in gaming revenue, Borgata remains the casino that generated the most winnings in July – $76.6 million. The second most successful property was Tropicana, generating $37 million in revenues (down 9.8% y-o-y), followed by Hard Rock's $32.7 million. Harrah's had the biggest decrease in total gaming revenue last month, falling 14.1 percent to $31.4 million.
Golden Nugget was the only casino in Atlantic City to report an increase in revenues from July last year – last month, it generated $29.4 million, or 8.8 percent more. Caesars' gaming revenue fell 10.3 percent to $29.35 million, whereas Bally's earnings dropped 9.9 percent to $20.6 million. Resorts saw a significant decrease from July last year (down 12.7%) to $17.8 million, and the casino generating the smallest gaming revenues last month was the new Ocean Resort.