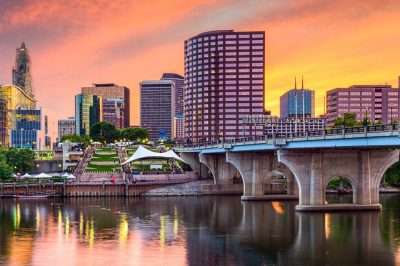 Despite lawmakers' confidence in early 2018 that Connecticut was far ahead of other states in legalizing sports betting, there is no hope for the highly anticipated legislation this year. The state will not hold a special session on the issue due to lack of support in the legislature, disagreement with the Mashantucket Pequot and Mohegan tribes, and many uncertainties regarding how sports wagering would actually work.
Several states have legalized betting on sports since the U.S. Supreme Court ruling in May, which repealed the Professional and Amateur Sports Protection Act of 1992. Now that each state has the right to make its own decision regarding sports wagering, Mississippi, New Jersey and Delaware have already launched their sportsbooks, while West Virginia is jumping on the bandwagon on Saturday. Pennsylvania will probably be able to offer bets on sports events in October and Rhode Island's sports betting operation is likely to be up and running in November. Several other states are at different stages of legalizing this form of gambling.
Compared to them, Connecticut was ahead with the preparations for allowing sportsbooks in the state, way before the Supreme Court's decision in May. Lawmakers had been discussing proposals for several months, planning to launch sports betting as soon as possible. In April, an MLB representative said that the state would soon be ready with legislative measures that other states would be able to reproduce. All plans were recently dropped, however, as Connecticut turned out to be ill-equipped to introduce and implement new rules.
Following the lifting of the federal ban on sports betting, Gov. Dannel P. Malloy said he would hold a special summer session for discussions so that the state has a bill passed in time for the new NFL season. House Speaker Joe Aresimowicz announced in June that lawmakers were ready to greenlight a sports betting bill and get such operations "up and running" at Mohegan Sun, Foxwoods, and lottery sales outlets. Back then, he pointed out that if other states manage to launch sports betting before Connecticut, the state would be at "a competitive disadvantage". This week, it became clear that his fears have become reality.
Connecticut Falls Behind Other States for Complex Reasons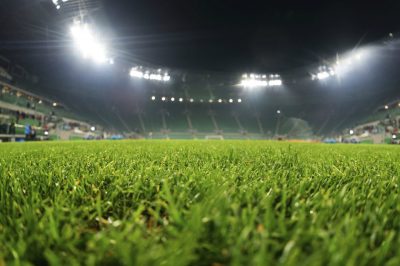 On Monday, Joe Aresimowicz said that there would be no special session dedicated to sports betting this year. Connecticut, he concluded, would be "behind the curve" and losing millions of dollars in revenue was "foolish". Many legislators agree with him, but there are still a number of issues that need to be addressed. Deputy House Speaker Robert Godfrey of Danbury pointed out that there is no consensus on how sports betting would function.
One of the most important aspects of the future legislation is regulating the relations between sport betting operations and sports leagues. Most major leagues have demanded a percentage of the revenues generated from the bets placed on their games. According to the latest versions of the bill, leagues would receive 0.25 percent of all wagers. But this is just one of the many problems that lawmakers still have not found solutions for.
Another issue turning to be a hindrance to the launch of sports betting in Connecticut is the lack of an agreement between the state and the Mashantucket Pequot and Mohegan tribes. The two tribes claim their compacts grant them the exclusive right to provide sports betting in Connecticut, in their respective casinos, Foxwoods and Mohegan Sun. The Governor does not share the same opinion, neither do State Attorney General George Jepsen and other lawmakers. Until the two sides negotiate a new deal, however, Connecticut will not be able to launch sports betting.