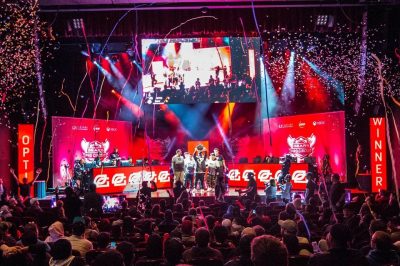 When it comes to the gambling industry and its route of development, there is always room for something new and for the introduction of new gaming offerings to the field. Atlantic City is widely-known as the gambling hub on the East Coast, successfully having survived hard times and progressing towards better days of gambling.
The up-and-coming field of competitive video gaming could provide it with yet another chance to become the preferred location for eSports across the US. The world of eSports is a vast area which has a lot on offer when it comes to entertainment options and players across the globe are actively participating in competitive video gaming tournaments. They give them the chance to express themselves while at the same time prove their proficiency and the skills they have mastered throughout hours of gaming.
It is not a secret to anyone that the world of eSports has a big potential both because of its entertainment qualities and its gambling factor. These are some of the reasons why it attracts many people and gives them the chance to put their knowledge and judgment to the test. They have the chance to bet on games such as CS:GO, Fortnite, League of Legends, and Dota 2.
The field is able to provide a wide array of betting opportunities which could be beneficial for both gaming enthusiasts from near and far and widely-known betting brands known for their fair style of work. Some of the leading betting names such as SkyBet, BetCart, BetVictor, BetFred, 188Bet, and Pinnacle have looked into the eSports betting market and are already reaping the fruits of their gaming labor.
Atlantic City is following the steps of other states such as Nevada and big markets such as Australia which has already begun utilizing the full gambling potential of eSports. The field of eSports betting might require another kind of regulation, that provides a different set of rules than traditional sports betting.
Competitive Video Gaming Destined to Take Over Gaming Hub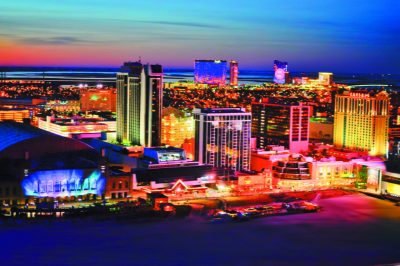 This became clear after the state of New Jersey voted to exclude wagering on eSports tournaments from its sports betting framework along with high school sports events, and electronic sports. This exclusion of eSports caused an immediate reaction from people well-acquainted with the competitive video gaming field, claiming that a better understanding of the field is necessary.
Regardless of that, Atlantic City is now actively working towards achieving its goal of becoming a popular location for eSports enthusiasts. Casino Reinvestment Development Authority has recently confirmed that it is pursuing a deal with Continent 8 which is going to see its eSports plans come to fruition. The plan includes a 6,000-square-foot server which is going to be hosted at the Atlantic City Convention Center, supporting the secure future operation while preventing unwanted data loss in case of an emergency situation.
This investment would amount to some $5 million for the construction. The news comes as a confirmation that Continent 8 is willing to invest in the region and believes in the potential for eSports operation in Atlantic City. Up to this point the network solutions company has already established its data centers at Caesars Atlantic City and Ocean Resort Casino. This field is particularly attractive for millennials and people below the age of 35 which could be targeted and drawn towards it.
Following Las Vegas's model which strives to bring a younger audience with the help of several convention centers and non-gaming offerings, Atlantic City is willing to attract the youth with eSports tournaments which have the potential to allow bets to be placed on them. The new data center brings another layer of security to the eSports sector of Atlantic City. According to the prognoses expressed throughout the field, if eSports betting regulation is introduced on a state level, the gambling hub would be fully prepared to embrace it and launch operation risk-free.
Atlantic City is already known for its ambitious competitive video gaming scene which has seen action in the past. Back in March 2017, Caesars Entertainment became the first casino operator in the region to host an eSports tournament which boasted a prize pool amounting to some $200,000.
In addition to that Harrah's Resort welcomed some 1,000 gaming enthusiasts during Rainbow Six Siege Pro League Season 7 Finals, further proving the large popularity of competitive video gaming in Atlantic City and its bright future of an eSports hub on the East Coast