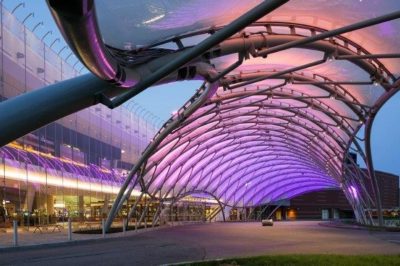 MGM Resorts has dedicated 2018 to rapid development and some major steps forward in its operation. With its latest announcement coming from the casino operator itself it became known that the city of Yonkers in New York recently witnessed its biggest deal in the gaming industry, as Empire City Casino is now officially owned by MGM Resorts.
The state of New York has a booming casino field which enjoys quite the popularity and attention of major operators and an impressive number of players. Now it seems like the right time to introduce some Vegas-style of gambling action to the field and this could easily happen with the help of the latest deal which was inked in the state. The major international casino developer and operator MGM has decided to purchase Empire City Casino and Yonkers Raceway adding them to its already diverse portfolio and striving to mutually improve the operation.
As it was announced the purchase deal of the casino venue and the adjacent raceway amounted to some $850 million and this brought one of the most renown brands on a global scale to Yonkers. With this branching out MGM is set to explore the new market and solidify its position in the New York City area. What should also be taken into account is the fact that the gambling facilities have been owned by the Rooney family over the span of the past 46 years, so this new arrangement is set to bring significant changes to the status quo.
Forecasts for the Casino Facility and Raceway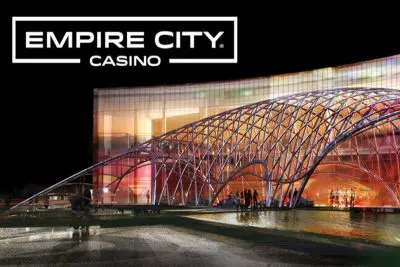 The long history of the location in the gambling community dates back to 1899 when the area was first introduced to the gaming venue. The Chief Executive Officer of Empire City, Tim Rooney stated that this move aligns with its plans for the casino venue and MGM Resorts will be able to continue the good work associated with the location up to this point.
For the time being the major casino developer has not made it clear whether or not there will be any improvements done to the Empire City venue but it should be noted that there are some 50 acres available for construction and introduction of new offerings. Sports betting offerings is one of the potential directions of development which could boost the field if the state decides to give it a nod and allow sports wagering within the borders of New York State.
It could be recalled that back in November 2017 Empire City decided to employ a financial adviser that had the task to help the venue connect with the most suitable partner since the facility is planning on growing. For the time being Empire City works with more than 16 million eligible players in the region of Southern New York and its prime location is what draws them to it.