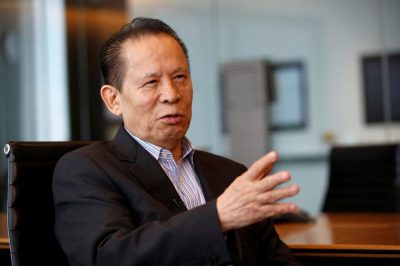 The international gambling industry has seen numerous twists and turns of companies and businesses filing complaints and then arranging things back to normal. In a surprising turn of events, all charges filed in by Tiger Resorts and Entertainment against Japanese gaming tycoon Kazuo Okada were dropped this Thursday laying the feud which started in January to rest.
It could be recalled that back at the very first days of this year a number of criminal complaints were filed against Kazuo Okada, the Japanese billionaire entrepreneur known for his largest gaming project Okada Manila. Tiger Resort Leisure and Entertainment Inc. (TRLEI), which now manages Okada Manila, presented prosecutors in the cities of Parañaque and Makati with criminal complaints against Mr. Okada, alleging him in illegally stealing at least $3,158,835.62 from the company.
After the Japanese gaming tycoon was removed from the position of Chief Executive Officer at the company in June 2017, Tiger Resort Leisure and Entertainment took Mr. Okada to court in the city of Parañaque suing for fraud. What should also be taken into account is the fact that the Board of Directors of the casino developer also claims that they have not given their approval of those payments which leads them to think that the aforementioned sum was illegally acquired by Mr. Okada.
Final Decision of the Authorities Comes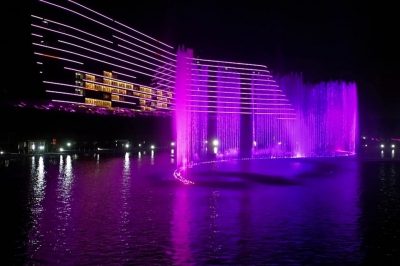 Now it becomes clear that the prosecutors from the Philippines have decided to scrap the whole thing and put an end to the perjury and fraud cases filed. What made them reach this decision was the fact that the investigation led against the Japanese casino businessman failed to find any evidence in support of the claims.
TRLEI claims that there had not been any resolution of the Board, which approved or authorized the payment of such massive sums to the former Chief Executive Officer, neither as salary nor as consultancy fee. There is also a second complaint filed against Mr. Okada which came into existence after the latter opted for a new $7-million contract which aims to provide the supply for installing Led Fixtures in Okada Manila.
The winning company which received the opportunity to enter the development process was no other than Aruze Philippines Manufacturing Inc. which he himself manages. The arrangement came into fruition with him conspiring with Kengo Takeda, a close associate of him who then served as Chief Technology Officer (CTO) of TRLEI. According to the complaint, both of them used their influence and power to take advantage of the situation for personal gains.
In response to the news that the case is now dropped, Tiger Resorts and Entertainment made it clear that it is discontent with the decision. Mr. Okada himself stated that the recent turn of events only comes to show that the complaints were part of an agenda created by Universal Entertainment which aims to damage his reputation in the public space.