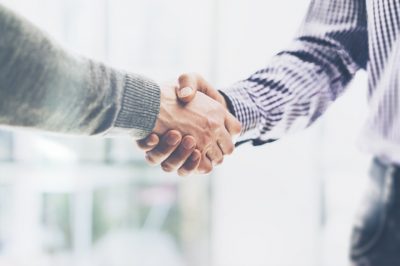 The gambling world witnesses new deals and business arrangements which could boost the operation of all parties involved. Such is the case with the slot machine ticket printing company called TransAct Technologies Incorporated which recently inked partnership for distribution with Asia Pioneer Entertainment Ltd.
It is not a secret to anyone that the industry is striving to better the status quo at any given moment and the most convincing sign of this is the deals inked with the sole purpose to distribute and reach a broader audience. Such is the case with the NASDAQ-listed gaming industry supplier TransAct which has been on the pursuit of more gaming enthusiasts and exploring new regions for quite some time now. This Tuesday brought the news that the ticker printing company and the Macau-registered electronic gaming equipment distributor have decided to make things official and partner up.
After the signatures have been placed, Asia Pioneer Entertainment is now officially permitted to become a non-exclusive supplier for the Asian region of chosen products offered by TransAct. They would be two types of ticket-in/ticket-out printers utilized in the gaming industry which go by the name of Epic Edge and Epic 950. In addition to the two types of printers, this deal also covers the distribution of the entire variety of gaming devise and kiosk printers which will be introduced to a wider global audience with the help of the gaming equipment distributor.
Future Plans for Development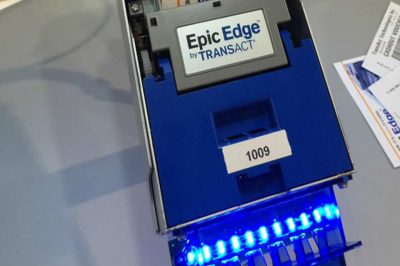 This two-direction development is expected to bring benefits to the operation of the printer maker brand and raise the rates of its popularity worldwide. When it comes to Asia, the offering of the said devices is going to be primarily in Macau, the Philippines, Taiwan, as well as mainland China, according to the terms of the distribution agreement inked between the two parties.
As an added bonus to the deal, from now on Asia Pioneer Entertainment is going to have the right to make authorized repairs of the devices provided. The venues of the supplier are going to become special centers for warranty repairs and work on the ticket printing machines. With the help of this move, TransAct is aiming to make the use of the said devices much more convenient and any potential issues could be solved at one of the man facilities of the distributor. Next week is going to bring Global Gaming Expo which his one of the most anticipated conventions in the industry.
According to the official announcement, TransAct is planning to make public its all-encompassing solutions for the gaming field at the Venetian Macao. Some of the devices available on display on site would be the aforementioned Epic ticket-in/ticket-out printers, also known as TITO devices, the latest version of Epicentral, as well as the Epic printers using a roll technology to facilitate the lottery industry.