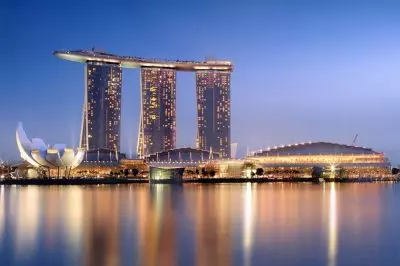 The first quarter of a year is considered a pivotal point of the fiscal year of a given company and such is the case with casino developer Las Vegas Sands which witnessed a significant profit surge over the span of the first three months of this year. As it was recently revealed thanks to the revenue report of the company, the earnings before interest, taxes, depreciation, and amortizations saw an increase of some 30.7 percent.
Las Vegas Sands is the developer which manages some of the most well-known casino resorts around the globe, to the likings of The Venetian Las Vegas, The Palazzo Las Vegas, The Plaza Macau, The Venetian Macau, Sands Macau, The Parisian Macau, Sands Cotai Central, and Marina Bay Sands in Singapore. This defines it as the largest casino developer in operation on a global scale. Having a hold on several of the most developed gambling hubs in the world, the casino developer could measure the speed of progress and compare the performance of different facilities located around the world.
According to the most recent revenue report issued by the casino operator, the performance of the facilities reached record rates which is considered an improvement in the performance of the developer. The adjusted earnings reached some $1.5 billion over the span of those three months marking an almost 31-percent jump when compared to the performance of the company during the first quarter of 2017. The revenue of Las Vegas Sands saw an increase of 16.7 percent climbing to the $3.58 billion sum. For reference, the casino developer managed to generate revenue amounting to some $3.07 billion in Q1 of 2017.
Expectations and Reality of the Situation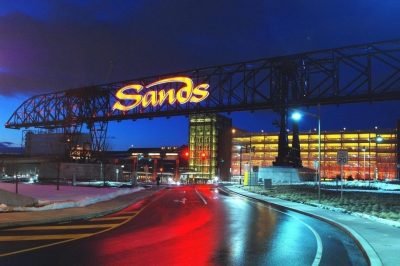 Prior to the official issuing of the revenue rates, experts in the field made their forecasts for the performance of the casino operator, but in reality, Las Vegas Sands succeeded in exceeding them. The projections for sales reached some $3.36 billion, however, when the time came for the estimations to be proven there was a 17-percent growth and the first quarter of the year brought some $3.58 billion.
The driving force of this surge was operation in Macau and Singapore where the casino resorts continue attracting more and more gambling enthusiasts. The newest resort in operation which is managed by Las Vegas Sands is The Parisian, launched in September 2016. It could be recalled that the casino developer recently inked a deal for the sale of its Sands Casino Resort Bethlehem located in Pennsylvania.
The beginning of March saw a green light given to the sale of its facility to a Native American tribe which goes by the name of Poarch Band of Creek Indians. The American Indian tribe is from Alabama and according to the information issued regarding the deal, it is going to amount to some $1.3 billion.