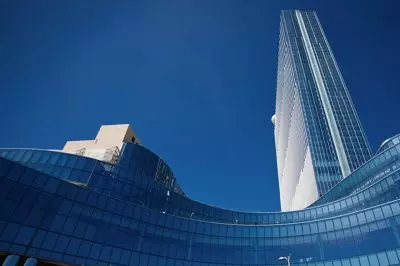 Atlantic City is keeping up the good work when it comes to its gambling offerings and it is going through a period of renaissance which is further boosted by the launch of two renovated locations this year. One of them is the long-anticipated Ocean Resorts Casino which is currently being refurbished. According to the latest announcement coming from the future location, its launch is going to bring virtual reality golf to the gambling hub.
This year is dedicated to a lot of improvement and renovation which is currently in progress at the Ocean Resorts Casino and the Hard Rock Hotel and Casino, both set to open in Atlantic City over the span of this year. Preparation works are in full swing in the gambling hub on the East Coast and the official launch of the Ocean Resort Casino should happen by this summer, finally putting an end to the long waiting. This will also result in up to 3,000 new job positions being opened for people in the region, which is also something everyone eagerly anticipated.
According to the most recent announcement of the casino operator developing the site, virtual reality golf is going to be featured at the renovated facility. Topgolf Swing Suite is set to bring the top-notch golf experience to the guests of the casino resort and as it has been confirmed, it is going to be the largest one in operation. There will be a total of 11 golf-simulator bays, as well as a virtual putting green. At the lounge available for all players and enthusiasts will have the chance to enjoy the wide range of interactive multi-sport games, HDTV, as well as comfortable seating options for everyone.
Future Prospects for the Location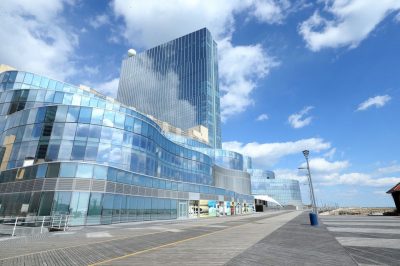 The new lounge is also going to feature the well-known vista of Atlantic City from above which to complete the quality pastime provided by the virtual reality. According to Ron Powers, who is the President of Topgolf Swing Suites, this will be a one-of-a-kind experience for the guests of Ocean Resort Casino, as it will be introduced to Atlantic City for the first time.
Now they will have the chance to diversify their entertainment with the help of both the casino offerings of the site and more family-friendly offerings. There will also be some new additions to the venue which aim to improve the customer experience. The founder of Integrated Properties stated that under construction there is an Asian noodle bar targeting a large number of Asian customers, as well as a high-stakes patrons' club, which is expected to welcome high rollers from around the world.
The gaming area of the location will boast as many as 100 table games and a total of 2,200 slot machines. For the time being no official date for the launch has been announced, but it is known that it would be some time in the summer.