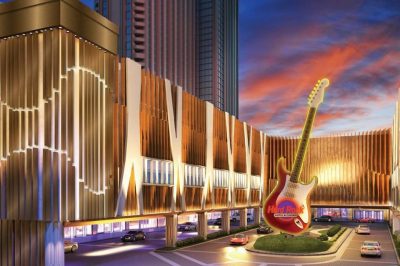 Atlantic City is preparing for the official launch of the new location of Hard Rock Casino which is expected to bring back to life the former site of Trump Taj Mahal Hotel and Casino. The official launch is expected to take place this summer, but in the months leading to it, the international casino operator is looking for ways in which it could develop its online gambling offerings which to launch at the same time as the brick-and-mortar ones.
According to the most recent information regarding the international casino operator, the new online gambling location will be supplied with gaming offerings by NetEnt Americas LLC. The provider of digital casino solutions is going to oversee the gaming offerings available at Hard Rock's new gambling location in the online realm. The new addition to NetEnt is expected to solidify the company's position in New Jersey's online field and give it more control over the offerings available. The company enjoys the partnership of some of the industry's most well-known iGaming brands which feature upwards of 60 titles from the provider.
The Swedish online gaming supplier is ready to support the online gambling product of Hard Rock and it is not a secret to anyone that the games provided by the supplier are known for their above average returns. This is expected to keep the players coming back for more as they give their luck a try at the online casino which will have the brand of Hard Rock. According to the information given by the gaming developer, all players have the chance to experience from 96 to 98 percent returns when participating in gaming provided by NetEnt.
Future Online Gambling Plans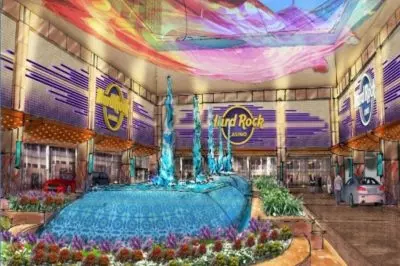 This is the reason why experts in the field forecast that Hard Rock's online gambling platform will witness quite the interest upon its launch. When compared to the performance of rival video poker and table games which are currently in operation in Atlantic City, the new online platform could provide a competitive alternative.
Among the offerings which could be expected to feature in Hard Rock's new platform are Starburst, Steamtower, Twin Spin, Planet of the Apes, Guns N' Roses, Divine Fortune, Dead or Alive, BloodSuckers, Blackjack, as well as Roulette Advanced. It could be recalled that back in February the operator announced that it is going to partner with Gaming Innovation Group Inc. in order to receive support while launching its next project which is going to be an online casino in New Jersey.
This front-end is expected to provide the users with the best experience and attract more of them. The iGaming provider will also ensure that Hard Rock International receives a trustworthy back-end platform which will oversee the operations of the casino.