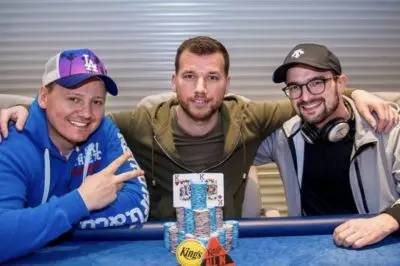 The German Poker Tour Easter Edition is in its final stages now and King's Casino located in Rozvadov, the Czech Republic is the arena of riveting poker action. This was clearly demonstrated on the Final Day of the Main Event which took place this Monday and made it clear who is the most skillful player among all participants. The big winner was Ladislav Červený coming straight from Slovakia who managed to outplay all players and claimed the first-place prize amounting to €50,596.
The Main Event was one of the most anticipated poker tournaments in the rich schedule of the poker festival which is currently in progress at the well-known gambling venue. King's Casino is famous for its status of preferred poker destination for both many players and many poker festivals. This culminating event began last week and came with a relatively low buy-in, but considerable guaranteed prize pool.
Each participant had to invest as much as €299 before taking their seat on one of the poker tables at the well-known poker room of King's Casino. This guaranteed them the chance to play for a fair share of the guaranteed prize pool amounting to some €200,000.
Final Poker Table Details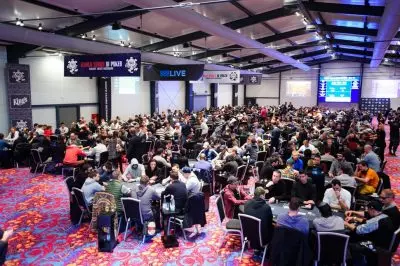 Due to the significant interest towards participation in the poker tournament, the ultimate prize pool paid reached €267,786 and this guaranteed even larger payouts for the top positions on the official leader board. The total number of players who entered poker action throughout all starting flights of the event amounted to 840, but after the end of the Final Day and right before the action this Monday there were only 25 of them left.
The lowest payout during the last day of poker action was €1,446 and players who managed to reach far in the race towards the throne received even larger cashes. Austrian poker player Anton Carl Michlamyr who could not succeed in defeating the champion in the heads-up duel took the runner-up position on the official leader board and was granted with the consolation prize of €30,822. The third place was taken by Martin Ilavský who claimed a total of €21,851 at the end of the final table.
Poker action was fast-paced as all participants were eager to find out who will claim the first place, giving the champion the opportunity to reveal his true potential on the felt. Červený has total live earnings amounting to some $259,766 which he managed to generate ever since his first live poker cash back in 2010.
His best cash before his latest champion title was received in 2017 when he played at the PokerStars Championship Barcelona and finished 18th at the €1,100 No-Limit Hold'em PokerStars National Championship #6. This brought him a sweet payday of €25,950, which was bested by his performance this Monday.