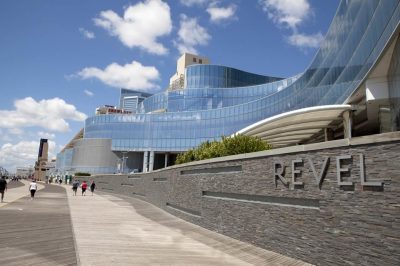 On the sixth anniversary of the Revel Casino opening it became clear that the Atlantic City property is moving forward with the process of transformation into the Ocean Resort Casino. The property made an official announcement that is to affiliate with the Hyatt hotel chain.
Back in January, the Denver-based developer Bruce Deifik purchased the property and rolled out some plans focused on the property remaking. Now, at the time when the announcement of the affiliate deal with the Hyatt hotel chain was made, Deifik shared that the contract would be great for the company thanks to the more than 60 years of experience of Hyatt in the industry. The new owner of the former Revel Casino further revealed that under the affiliate deal, the global customer base of Hyatt would be provided with access to the Atlantic City property.
As explained by a spokeswoman of the company, the Ocean Resort is set to operate the hotel and casino property, the deal with the Hyatt brand would provide it with the opportunity to take advantage of the latter's reservation systems as well as other facilities of Hyatt. What is more, the fitness and spa brand of Hyatt, which has been acquired only recently, is to be accessed by Ocean Resort, with the latter also set to become part of its the "Unbound Collection" of hotel properties currently owned by Hyatt.
Ocean Resort Casino Set to Reopen Later in 2018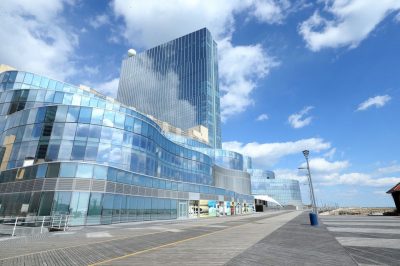 Previously, Ocean Resort casino revealed plans to reopen in the summer of 2018, despite the fact it has not yet announced a date for the reopening. The renamed property recently got the green light from the state gambling regulatory body, which approved the design of the casino's chips and has been looking for new employees.
The former Revel Casino is currently one of the two shuttered casino properties which have rolled out plans for reopening in 2018. The other venue that has been focused on reopening is the former Trump Taj Mahal casino, which was closed in 2016.
The beginning of 2018 saw the Revel Casino, now Ocean Resort, set for reopening by Bruce Deifik's ACOWRE LLC. The AC Ocean Walk, owned by Deifik, filed an application for a casino operating license in December 2017 after purchasing one of the iconic large-scale buildings in Atlantic City. After Deifik eyed the property for a few months and the previous owner of the property long claimed that he was unaware of any deal signed, the former Revel Casino was purchased and set to reopen in 2018.
There were previous attempts to reopen the Revel Casino, with Florida developer Glenn Straub facing some issues with the previous tenants and utility providers of the building, followed by a legal battle with the Casino Control Commission over a gambling license. Later, Straub denied that a sale had been agreed, but eventually, the ownership of the former Revel Casino was acquired by Bruce Deifik.