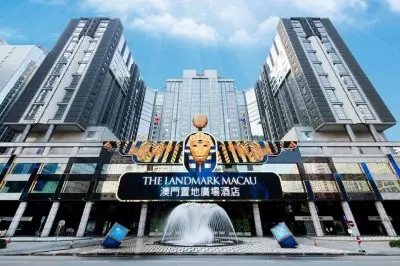 One of the well-known gambling locations in Macau is the Landmark Macau which is managed by casino developer Macau Legend Development. Towards the end of 2017, there was an announcement made that the operator is willing to sell 100 percent of the company's equity in the gambling venue, but according to the recent happenings, the final stages of the deal and the official sell will have to be postponed until the end of April.
This Thursday brought the news that the casino operator will have to delay the process of selling since the casino developer claimed that more time is necessary for it to complete all needed conditions regarding the deal. In order to live up to the expectations, Macau Legend still has to receive all the documentation which the gambling authorities should provide, because the said equity disposal agreement comes with certain transactions. As it has been confirmed this week, all parties involved in the arrangement have reached an agreement that will see the disposal extending to 30th April, as this is the time necessary for the finalizing of all arrangements.
The Gaming Inspection and Coordination Bureau, also known by its Portuguese-language acronym DICJ is the authority which regulates the sector. The casino venue which is located on the premises of the Landmark Macau, called Pharaoh's Palace, is managed by gambling concessionaire SJM Holdings Ltd. who has a license for operation obtained from the authorities in Macau.
According to the information which was announced back in November, the deal is going to amount to HK$4.6 billion and four companies operating in the gambling field in Macau expressed their desire to enter the deal shortly after the announcement.
Conditions of the Deal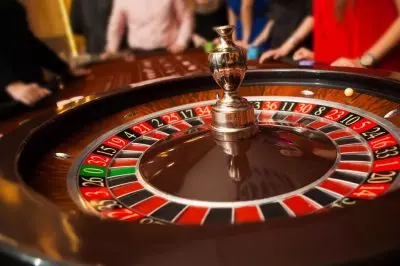 They will receive the entire percentage of the equity in New Macau Landmark Management Ltd, which is also known as an indirect subsidiary of Macau Legend. Throughout the execution of the deal, a total of four transactions were scheduled to take place, the first one being a cash deposit amounting to HK$460 million.
The next one reached HK$200 million and it was given to the sellers when the disposal agreement was officially signed by all parties involved in it. Both of them were paid in the time period of November and December 2017. The beginning of this year saw the third installment which amounted to HK$340 million and at that point, SJM Holdings had to state its acceptance of the participation agreement.
Within the conditions of the said agreement Hong Hock Development Co Ltd which is a unit wholly-owned by Macau Legend, will receive the permission to develop the gambling facility on the premises of Landmark Macau for as long as SJM Holdings remains at its gaming concessionaire position in Macau. What should be taken into account, is that SJM Holdings has a license for operation which is expected to expire in 2020.