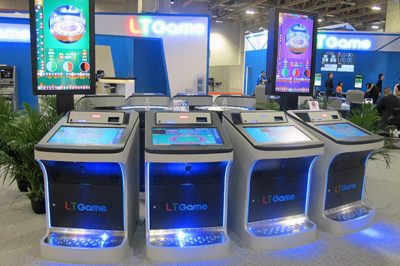 Paradise Entertainment is one of the well-known names in the gambling industry as it is a company, which takes care of the casino equipment needs gambling facilities have for many years now. As it became known in a recent report of the equipment producer has made a positive step for minimizing its loss over the span of 2017, however, the revenue of its LT Game brand saw a drastic drop amounting to 87.7 percent.
This week brought the latest news regarding Paradise and its performance during the year 2017, presented by the company's annual report. Even though there were some positive trends listed in it, what caught the attention of analysts in the field was the considerable slump visible in the sales of electronic gaming equipment and system, which are realized through the brand LT Game. As it became visible, the revenue dropped to HK$22.8 million in 2017 which marks an 87.7-percent drop when compared to the company's performance back in 2016, when it managed to generate as much as HK$185.7 million.
Revenue Figures in 2017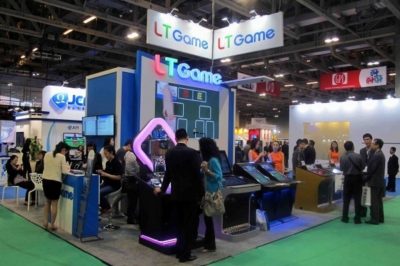 On the flip side, the losses of the company were narrowed to only HK$30.7 million which is considerably less than what the year of 2016 brought. In the filing to the Hong Kong Stock Exchange, it was reported that back then the losses reached HK$380.4 million. That figure includes the writing down of about HK$334.8 million and the reason for this was because of a single isolated non-cash loss following the assignment of intangible assets. This is related to the patents and associated technology needed in the operation of International Game Technology Plc, which took place in April 2016.
It could be recalled, that back then Paradise entered an arrangement which saw the transfer of all of its electronic table game technology, patents and other intellectual property to IGT. The only thing which remained for Macau use only was the table game intellectual property. The year of 2017 saw the official payment of royalty income from the said arrangement which added as much as HK$2.9 million in revenue for Paradise. The group revenue of Paradise saw a 13-percent plunge, slumping to HK$1.01 billion, in comparison to the HK$1.16 billion reported for the year of 2016. As it was confirmed by the company, the reason behind this drop is the partnership with Casino Macau Jockey Club.
What was brought to the attention of the public in this filing was that the decrease in total revenues is caused by a change in the cooperation mode which affects Live Multi Game terminals. Since the very beginning of January 2017, this change has been in effect and what prompted the electronic equipment supplier to introduce it was continuing operating loss throughout the provision of casino management services at the Casino Macau Jockey Club for a couple of years before that.