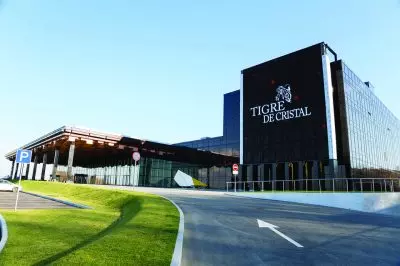 One of the most discussed projects in the gambling world on an international scale has been the Tigre de Cristal integrated resort which is striving to place the Russian Far East and Primoriye in particular on the map and its development has not ended. This Monday brought the news that the casino developer which oversees the project is planning to expand its range and introduce new additions to the offerings available at the casino resort.
This next stage of Tigre de Cristal is also referred to as Phase two of the construction process and through it, the casino developer is willing to diversify its offerings. It will be a non-gaming one. G1 Entertainment is the company which builds the integrated resort is planning on introducing more facilities which do not have the gambling factor as their core function. The Executive Director of the company, Stylianos Tsifetakis had a meeting with officials from the Primorsky Territory Development Corporation which aimed to look into ways in which visitors could be introduced to these new facilities.
This next second phase will include entertainment facilities which provide more to the visitors, as non-gaming offerings are often considered an added bonus to the gaming experience. They bring more revenue to the casino operator since people tend to spend more if they do not necessarily want to involve in gambling activities. This will also bring benefits to the social and economic development of the region as a whole and draw more attention to it as a progressive gambling hub.
Phase Two Details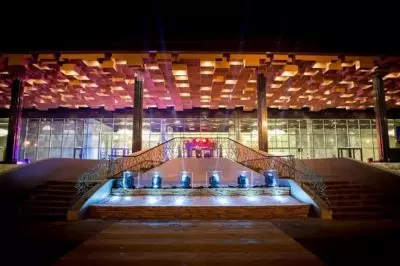 As it has been confirmed on an earlier date, this second phase of the project will add as many as 500 new hotel rooms available for booking by the visitors, as well as special areas for meetings and negotiations. There will also be a wide variety of restaurants and bars offering cuisine from around the world.
The currently existing shipping area on the site of Tigre de Cristal will be expanded with new offerings, whereas the management is also considering improving the sports events area available in the casino resort. According to recently reported figures, the integrated resort has seen a considerable surge in interest. The reported adjusted property earnings before interest, taxation, depreciation, and amortization amounted to HK$173.7 million over the span of 2017. This marks a 32-percent jump compared to the resort's performance in 2016.
As for the gross gambling revenue of the integrated resort, it reached some HK$470.8 million which amounts to a 46-percent soar year-on-year. The parent company of G1 Entertainment, Summit Ascent Holdings Ltd. also reported considerable figures over the same time period. According to the information reported the profit for the full calendar year 2017 amounted to HK$13.8 million, which equals a jump when compared to the HK$559,000 a year earlier.